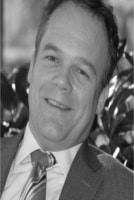 My Job
I am a Brussels-based senior adviser and consultant with over 29 years of expertise in EU law and public affairs. As a Brussels veteran I have wide experience, but with a specialism in the internal market, agriculture and food/beverage regulation, healthcare and trade/competition policy.
I have worked with many of the best-known names in consumer goods and services and on several of the landmark policy issues, combining legal expertise with communications skills to create truly multi-disciplinary campaigns.
My Experience
Over 29 years of leadership in Brussels Public affairs, working for major French, British, German and US communications agencies.
10 years of legal practice as a Barrister at Law, in private practice and for HM Government, in the UK, Germany, Cyprus, Gibraltar and latterly in Brussels. I specialised in litigation before the European Courts and legal counsel on antitrust, state aid and regulatory law.
My Proudest Achievements
Professionally: keeping my clients happy (up to 22 years and counting..), growing agencies and mentoring new entrants.
Ensuring the last framework grant for food and aid to the most impoverished in Europe.
Serving on the Board of the European Public Affairs Consultancies Association since 2006.
Teaching the Master II course in European Public Affairs at the Universite de Paris Dauphine.
Personally: Marrying my wife and raising our children (and living with three redheads).
My Education
Legal studies at the University of Newcastle upon Tyne, UK and EU Business law at Universiteit Van Amsterdam School of International Relations, NL
Called to the Bar (Grays Inn), UK
Royal Military Academy Sandhurst, UK
My Languages
English, French, German
My Interests outside work
Fencing – as long as the opponents come to me!
Gardening
My Favourite Brussels anecdote
My experience, both good and bad, has led me to always believe cockup over conspiracy in EU public affairs.