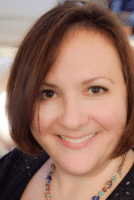 My Job
Provide the right amount of advice at the right moment. I create a bridge between the policymakers and the clients through understanding both worlds. If it is to help the clients identify strategic opportunities, overcome the challenges, or find solutions, I always understand what is happening in the policy arena and why. I have the insight ensuring that the desired solutions are implemented at the appropriate level, be it political, policy, technical or administrative.
I am happy to see the colleagues in my team grow into independent consultants and confident leaders, willing to challenge anything to deliver the best possible results.
My Experience
Before joining Penta in 2017, I worked as a Financial Services Attaché at the Permanent Representation of the Czech Republic to the EU. I arrived in Brussels in 2012, just in time to deal with the post-crisis financial services legislation. I used to worked as a legal advisor in the market infrastructure unit at the Ministry of Finance in Prague. Before that, I started my carrier at the Ministry of Justice at the international department where I was involved in the first Czech Presidency of the Council of the EU.
My Proudest Achievements
Maintaining real human (not virtual) friendships and relationships.
You would find my footprints in many financial services' legislative acts (EMIR, MiFID, UCITS, BMR, BRRD, CRD…). Leading or contributing, it has been always a collective effort. Sometimes it takes a few calls and some networking, but mostly it is months and years of hard work.
My Education
Master of Law from Palacky's University in the Czech Republic.
My Languages
English, Czech, French is OK, Slovak as well.
My Interests outside work
Apart from having good time with my family and friends, you will find me studying a new piano piece, dancing tango Argentino, riding a motorbike, cooking, baking, reading anything related to psychology, and getting insight into science through my membership in Mensa International.
My Favourite Brussels anecdote
Brussels taxi drivers! Once a driver almost dragged me from the car of his colleague, suggesting that it was his turn. Well, I did like the second car better. Also, I will always remember the taxi driver who refused to get me from Schuman roundabout to the US mission. He told me that I could walk there. Yes, but not in 10 minutes. In the end, he agreed – I had to pay him EUR 25.