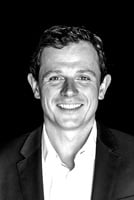 My Job
I am Founding Partner and Managing Director of Landmark Public Affairs. I oversee the work of around 35 staff in Brussels, London, Singapore and New York, manage the business and run several client accounts. Client work makes up for around 75% of my time. In addition to advising and supporting individual clients, I act as Secretary General of two trade associations, one European and one global, and I run a couple of single-issue alliances.
My Experience
I have spent the bulk of my career working in public affairs, agency-side. I started in 1998 in London, as a junior consultant at EPPA; moved to Brussels for a year in 1999; went back to study for a year; worked as a freelance consultant in Brussels for two years; joined Ergo Communications in 2004 in London, then Citigate, which was acquired by the Global Consulting Group; in 2006 I joined Hill and Knowlton Brussels, where I headed up the Consumer Practice; I quit a year later to set up Landmark, which started trading in July 2007.
My Specialisms
My Proudest Achievements
Working with a leading FMCG manufacturer, building an informal multi-stakeholder alliance (companies, industry sectors, NGOs) aimed at putting "food before fuels" during the EU negotiations on the EU Renewable Energy Sources Directive in 2007-2009, at the height of the international food price crisis. Sustained, coordinated advocacy, mobilising stakeholders including Heads of State and Government and building civil society and media pressure, led to the inclusion of specific and ambitious sustainability criteria for biofuels in EU law; which have since been strengthened and have become a de-facto international standard.
My Education
King's College London & London School of Economics, BA in European Studies and French
Institut d'Etudes Politiques, Paris, Certificat d'Etudes Politiques
Sussex University, MA in Environment and Development Policy
My Languages
English, French, Italian, German, Spanish.
My Interests outside work
Tending to my vegetables. Sailing, fishing, mountaineering.