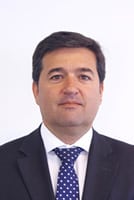 My Job
I manage a consultancy in European affairs where we do much more than public affairs. This is mostly about explaining policymakers how their decisions impact business and people, and helping our clients to tell their story in a way that policymakers understand.
My Experience
I started working as a journalist when I was 19 while studying to graduate in Law. Journalism was my main activity for over ten years. I also worked as policy adviser in the Portuguese Parliament, press adviser in the ministry of Justice and again as policy adviser in the European Parliament. In 2010 I started the European affairs consultancy Eupportunity.
I also teach about lobbying and European Public policies. And I have a bar next to the beach.
My Specialisms
My Proudest Achievements
My proudest achievement is that everyday I trust people. I don't buy into cynicism and distrust. Most of the time people (including those who think very differently from us) are doing their best to do their job well and take care of their families. Trust is the key to a plural society.
My Education
Degree in Law from Faculdade de Direito de Lisboa (1995)
Master's Degree in Political Science and International Relations from Instituto de Estudos Políticos at Universidade Católica Portuguesa (200/)
My Languages
English
Portuguese
French
Spanish
Italian
My Interests outside work
Give me a good book (romance, politics or political ideas), silence, a train or plane ticket (a camel will do as well) and I'm happy. Add some good food and wine (and the company to go along) and I'm even happier. And the sea. Put me next to the sea and that's already good.
My Favourite Brussels anecdote
I'm still hoping for the day when someone says désolé and really means it.