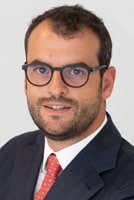 My Job
As Head of Public Affairs of the Brussels Office I follow international clients in relations with European institutions and I develop international lobbying and advocacy strategies.
I follow international clients who lead in digital, pharma, telco, and communication.
My Experience
I was political advisor and executive assistant of the President of S&D Group Gianni Pittella (2013-2018), and Mr Giosi Ferrandino (2018 – 2019) at the European Parliament. My tasks included providing strategic political advice, policy notes, institutional relations, management of political events. I managed relations with Italian institutions and the coordination of all the italian staff.
I was team member in several electoral campaigns, and I was also the Coordinator of electoral campaign in Italy of Mr Gianni Pittella in the 2018, and European of Mr Giosi Ferrandino in the 2019.
My Specialisms
My Proudest Achievements
Working for Gianni Pittella President of the S&D Group at the European Parliament. Besides, other important things, we got from the European Commission to implement President Juncker's investment plan. We worked on the the bailout of Greece, avoiding its exit from the Euro.
My Education
Master Degree in Communication Management Finance of Non-Profit Organization, University of Tor Vergata, Italy
Economics Degree, University of Calabria, Italy
My Languages
Italian and English.
My Interests outside work
I love cooking for friends and family and I am a padel-addicted, as soon as I have free time I'm going to play!
My Favourite Brussels anecdote
Belgium is that place where if you call a restaurant to reserve a table for 5 people, they tell you there is no place. If you call back and ask to book a table for 2 and a table for 3, they tell you ok.