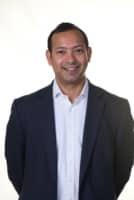 My Job
I advise global organisations on EU regulatory developments and engagement strategies. I also oversee all of Inline Policy's internal business operations, from client delivery to HR and growth strategy.
My sector expertise is focused on regulation of technology including online platforms, e-commerce, transport and mobility, emerging technologies, short term accommodation, data, and competition issues.
My Experience
I began my career working at major financial institutions, including Morgan Stanley and BlackRock.
Prior to Inline, I served as Vice President of Government Relations at JPMorgan, where I advised senior management on political and legislative developments that impacted the company's business interests and represented the company in front of UK and EU policymakers.
My Proudest Achievements
Setting up Inline Policy! Inline was born in 2013 to meet a gap in the market for a consultancy that could provide in-depth policy and regulatory analysis to fast-moving innovative tech businesses.
We continue to grow our offices in Brussels and London and have developed market-leading expertise across all aspects of tech policy, offering a full suite of public affairs and communications services.
I'm proud that we have created an agency that works with some of the most exciting tech companies and across such engaging policy briefs.
My Education
BSc. Economic History, LSE
Political Science, Columbia University
MBA, INSEAD
My Languages
English, French, Bengali.
My Interests outside work
I enjoy spending precious time with my family. Most weekends, I ferry our son around various play dates and I love watching him grow up. I also look after my aging father who lives on his own.
When I do get time to myself, I enjoy socialising with my friends and visiting new restaurants. I am an aspiring restaurant critic!
I am a big fan of (most) sports and music. I play tennis regularly and watch live sports when I can.
Politics and current affairs are never far away. I'm lucky that I have a job that is also a pastime, so you'll find me regularly reading in my free time about political and business developments.
My guilty pleasures are collecting art for our home and winding down at the end of the day by playing video games.
My Favourite Brussels anecdote
It has been statistically proven that it rains more often than not in Brussels!