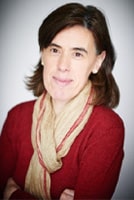 My Job
I help clients build and manage long-term stakeholder relationships that are based on trust with a view to improve their reputation, shift perceptions and anticipate issues that have the potential to impact their companies' license to operate and grow.
My Experience
My work in public affairs started after spending six years as a member of the EU's Economic and Social Committee and seven years at the international department of a Basque trade union. Going into my 19th year as a PA consultant, I enjoy bringing together traditional and digital public affairs to ensure we deliver impactful results to our clients.
My Specialisms
My Proudest Achievements
Helping a mining company obtain the necessary permits to operate in an Eastern European country whose government refused to endorse the permitting process. Thanks to a holistic public affairs campaign developed and implemented across the EU, the company was allowed to commence its operations. Connecting countries through their regional organisations, and then with Brussels was extremely enriching.
My Education
Postgraduate Master's Degree in International Trade and Finance, University of Barcelona
Master's degree in Philosophy and Sciences of Education, University of Salamanca
My Languages
Basque, Spanish, English, French
My Interests outside work
Travelling with my girls, cartography, skiing, cooking
My Favourite Brussels anecdote
Looking for the 3 ½ floor within the European Parliament… it can take a while!