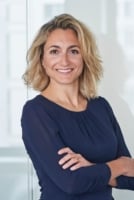 My Job
I advise clients on strategic positioning, advocacy campaigns and interest representation in the political-regulatory domain at both EU and national level, and the political dimension of competition and trade cases.
My Experience
Worked for Hewlett-Packard in the areas of Global Account Management and Marketing before joining Finsbury Glover Hering.
My Specialisms
My Proudest Achievements
Italian, German, English, French and Swedish.
My Education
Master of Arts in European Politics and Administration from the College of Europe in Bruges (Belgium) with a focus on Interest Representation at EU-level;
Master of Science in Business Administration from Lund University (Sweden) with a focus on Strategic Management;
Business studies at the Wirtschaftsuniversität Wien (Austria).