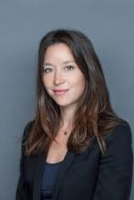 My Job
I lead the consumer goods, energy and environment, and trade practices at Nove, also providing advice to technology clients.  I specialise in developing engagement and communications strategies to support clients as they deal with European decision-makers and stakeholders to achieve business objectives.
My Experience
I joined Nove in 2013, having previously worked as a consultant at APCO Worldwide's Brussels office.
My experience includes work in communications at the British Council and at the European Commission's Directorate-General for Agriculture and Rural Development. I also supported the European Peacebuilding Liaison Office (EPLO) as a Policy Officer Assistant.
My Specialisms
My Education
Master's degree in Communications and Master's degree in International Relations, Political science – Université Libre de Bruxelles
Post-graduate degree in European Studies – Institute of European Studies, Brussels (BE)
My Languages
English and French.
My Interests outside work
It used to be going out for drinks and dinner.