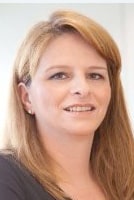 My Job
Make sure we've got the best team, doing the best we possibly can for clients and for each other…my job is often explaining that it's always both, not one or the other.
My Experience
Happy, challenging international agency career working in wonderful places with kick-ass colleagues on some crazy client problems.
My Specialisms
My Proudest Achievements
Still quite pleased I made it out of a steel stockholding warehouse in one piece in 1992; and proud that as a leader I've never sent anyone who into that level of danger.
My Education
Lancaster University School of Management, in the last century.
My Languages
English, Dutch(ish).
My Interests outside work
I am currently eradicating every scrap of woodchip wallpaper in our house.  It doesn't matter how long this entry lasts, I will still be doing this for some time to come.
My Favourite Brussels anecdote
I'm proud that we won the Unicef Quiz for several years running and kidnapped the cup when we lost in 2014.