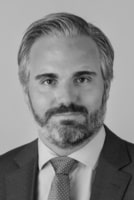 My Job
I am a Managing Director in FGH's Brussels office and a member of the Government Relations, Policy & Advocacy team. I specialize in counseling clients on how to successfully navigate the EU's complex multi-stakeholder universe in high stakes situations. These include transactions, crises and financial situations like ESG.
My Experience
I joined Finsbury Glover Hering from Brunswick Group where I advised companies on a broad range of topics, helping them to enhance their reputation and engage successfully with different audiences, be it policymakers, media and other stakeholders, including in the area of ESG.
Prior to my life as a consultant, I worked as a policy advisor for EU affairs in the insurance industry and as an attaché in the service of the President at the Belgian Finance Ministry.
My Specialisms
My Proudest Achievements
Any time a client sends a 'thanks a million team, great job' is a proud achievement in my book.
My Education
Bachelor in History and Master in European Studies at the Katholieke Universiteit Leuven.
My Languages
English, Dutch and French.
My Interests outside work
I love strolling through Brussels on a Saturday or Sunday, looking for a fun little bar to sit and watch people pass. I also try to read whenever I can, mostly non-fiction and history books, and enjoy the city's cultural offering whenever I get a chance.