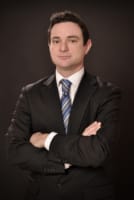 My Job
Developing and implementing communication strategies for profit and non-profit organisations towards policy decision-makers lies at the heart of all my activities. This can be for crisis management, reputation management or to provide a favourable regulatory outcome for clients. My main approach is not to think short-term, but rather where possible, shape context that creates a continuous impact on relevant decision-making processes. This includes building sector-specific associations in Brussels, developing global networks or becoming the go-to person on specific dossiers.
My Experience
My career first began at the American Chamber of Commerce to the EU before becoming Account Executive at Hume Brophy. Thereafter, I became a representative in the Brussels office of Lottomatica (now IGT), globally largest provider of state/national lottery services and gaming technology solutions. My last position before deciding to build my own strategic communications and Public Affairs consulting network (T&P Consulting), was Executive Director for the European Casino Association. I am currently also the Secretary General of the European Enterprise Alliance which represents the interests of employers and entrepreneurs from central and Eastern European countries on the European stage.
My Specialisms
My Proudest Achievements
Not my proudest achievement but the one that definitively set my roots in the world of strategic communications at an early stage in my career, was when we managed to keep a whole branch of business open in light of politically motivated calls for closure and the Excise Duty Directive back in 2008/9. On a more recent note, in 2019 Time & Place Consulting became Official Partner of the European Paralympic Committee. 
My Education
Master's Degree in Diplomacy (University of Reading, UK)
Bachelor's Degree with Honours in European Studies and International Relations (University of Portsmouth, UK)
My Languages
English, German, French, Romanian & Italian.
My Interests outside work
Apart from being a Grade 7 pianist, scuba-diving and very long motorbike trips. In 2018 I did a solo trip from Brussels to Montenegro and back.
My Favourite Brussels anecdote
The look on my Belgian friends' faces when they hear from others in Brussels: "You are Belgian? I have heard so much about you!"