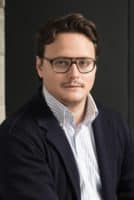 My Job
I advise senior company executives and help them address regulatory issues critical to their license to operate. I find long-term policy solutions that are acceptable to all parties. I build bridges by translating political and business realities to decision-makers both in the private and public sectors. I focus on the outcome and I play the long game.
My Experience
Before joining FleishmanHillard in 2021, I led Bayer Crop Science Environment and Sustainability Policy efforts in the EU and worked as industry group secretary general.
I ran several pan-European campaigns to build consensus around chemical products restrictions, safe exposure limits for workers, industrial emissions benchmarks and drinking water regulation.
My Specialisms
My Proudest Achievements
We listened to the regulators and trade union concerns and responded with a package of measures that were ambitious, credible, and acceptable. We looked at the issues from different perspectives and were able to break the echo-chambers.
The right people with the right mindset came together with a genuine desire to solve the issue. A rare and refreshing moment.
My Education
I am generalist by training. I hold a master degree in Political Science from the Université Libre de Bruxelles.
My Languages
English, French, Spanish.
My Interests outside work
Family comes first.
I do have many self-indulgent interests including wine, food, art and design, getting to know people, gonzo journalism, boxing, spending time in nature and trout fishing. I am also a petrol head.
My Favourite Brussels anecdote
You don't want to know.