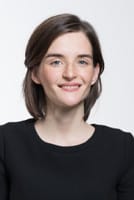 My Job
Advise and support clients in their effort to shape the policies that directly affect them via evidence-based and constructive advocacy.
My Experience
Public affairs consultant, Regulatory affairs manager.
My Specialisms
My Proudest Achievements
Convincing EU and national authorities that a recently adopted regulation needed to be reopened. As part of this unprecedented step, new benchmarks were developed for that regulation.
My Education
Political Science degree from Science Po Lille and Westfälische Wilhelm's Universität Münster.
Master's degree in European affairs, Institut Catholique de Paris
My Languages
French, English, with some Dutch, German and Turkish.
My Interests outside work
I'm a happy mother of two with little free time. Curious by nature, I tend to be interested in many rather than a few things. Volunteering is certainly what I would like to do more.
My Favourite Brussels anecdote
While certain people, including senior Brussels figures, may well speak several languages, there is only one language they listen to.