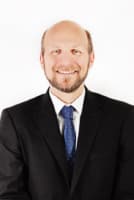 My Job
I am a partner with Schuman Associates and head-up operations. I have assisted clients for over 25 years in developing strategies and building their presence in Brussels. Notable achievements include successful implementation of numerous advocacy campaigns at the highest EU levels. Over the years, I have built up extensive insights into EU funding processes and helped many organizations in their tendering strategies. I have also pioneered innovative training courses for government officials and the private sector.
My Experience
Prior to joining Schuman Associates, I worked in the European Commission's Directorate General for Regional Policy. I was also a Consultant in the EU Office of the Institute of Chartered Accountants of England and Wales.
My Specialisms
My Education
MA European Studies – University of Exeter, UK (1996)
BA International Economics – University of Toulouse, France (1995)
My Languages
German, English and French.
My Interests outside work
Beekeeper.