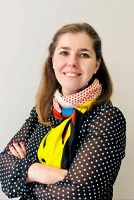 My Job
I am responsible for the coordination of the public affairs team and being the responsible for our relation with clients, working directly with them and representing their interests.
My Experience
I started my professional career being an adviser to the Minister of State and National Defence (2002) and afterwards I was a trainee lawyer in the law firm Uría Menendez (2004) and was a lawyer at Vieira de Almeida e Associados working mostly in the area of Health and Pharmaceutical (2007). I moved to Brussels in 2009, having served as Chief of Staff to the Member of the European Parliament Diogo Feio (EPP). In 2014 I joined Eupportunity.
My Specialisms
My Proudest Achievements
My proudest achievement is the opportunity I had to be able to work, in the European Parliament, on critical legislative packages regarding the functioning of the EMU, working on crucial dossiers such as the Economic Governance Package, the strengthening of the Stability and Growth Pact and on the feasibility of introducing stability bonds. Being on the (co) legislator's side gave me the perfect notion of how important is every single proposal put forward by the Commission.
My Education
Law Degree from Universidade Católica Portuguesa (2004)
Master's Degree (MA) in European Competition Law from the Dickson Poon School of Law at Kings College London (2011)
My Languages
Portuguese
English
French
My Interests outside work
I love to read and I am a fan of crime novels. I also love musical theatre and I can sing (really off key) most Broadway hits. I was a travel enthusiast but then I had kids… However, I love to be a mother to my 4 lovely children between the ages of 8 and 0.
My Favourite Brussels anecdote
The way all taxi drivers, even without the European Parliament calendar, know when is Strasbourg or "green" week!