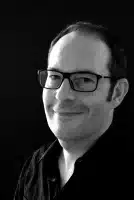 My Job
I joined HLC in 2020 after over 10 years in-house as I wanted to share my insights on advising senior leaders and achieving results in large organisations. My day-to-day focus is advising Corporate and Public Affairs VPs in biopharmaceutical and healthcare organisations on building political and communications strategies to drive market access and corporate reputation. This has included helping them design the right organisational structure and capability to deliver these strategies in complex matrix organisations. To this end, I facilitate team planning and organisational discussions, thankfully increasingly face to face again!
My Experience
Corporate and Public Affairs in the healthcare and biopharmaceutical sector. This was most recently at AstraZeneca, where I led the Corporate Affairs function for Commercial Region Europe – including our Brussels office – as well as roles leading the R&D Policy and Communications function and advising the C-Suite on UK Government Affairs including reporting into the Board as Brexit Corporate Affairs lead. Before this, I was based in Brussels where I set up the first digital political monitoring services and worked on healthcare and consumer policy advocacy at Hill & Knowlton. Most recently, I have advised the UK Department of Health and Social Care on the Covid-19 Testing Programme in particular in outreach to the diagnostic sector.
My Specialisms
My Proudest Achievements
Leading the UK public affairs campaign in AstraZeneca's successful defence against a hostile takeover by Pfizer in 2014.
The sense of entrepreneurial achievement from coming to Brussels with only a suitcase in 2005 and setting up a successful digital monitoring company, with over 1m revenue and a team of 6 after two years.
My Education
MSc Health Economics, Policy and Management, London School of Economics and Political Science (LSE)
MSc European Politics and Policy, London School of Economics and Political Science  (LSE)
MA Philosophy and Modern Languages (French), Oxford University
My Languages
English, French, and Spanish.
My Interests outside work
Running, scuba diving (pre-COVID); family time, relearning the piano (post-COVID).