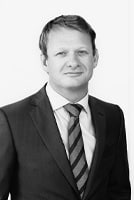 My Job
Helping clients protect and grow their business through public affairs and communications.
My Experience
I started working life in the European Parliament's Environment Committee before helping build one of the largest public affairs consultancies in Brussels. I began as a very traditional government relations practitioner, enthused by helping clients win in legislative and regulatory procedures. After introducing digital public affairs to the market in 2008, I now enjoy working with clients to solve their challenges using a full range of public affairs tactics from online advertising to knocking on regulators' doors in Member State capitals. My mantra is to be outcome-focused, audience-centric and tactic-agnostic for my clients.
My Specialisms
My Proudest Achievements
Helping an industry group to define and implement a multi-annual strategy in the field of chemical regulation that protected its market across Europe. The campaign successfully integrated regulatory advocacy, reputation building online and in traditional media as well as third-party mobilisation across multiple markets.
My Education
Master's degree from the College of Europe (Natolin), bachelor's degree in Government and EU studies from the University of Newcastle Upon Tyne.
My Languages
English, French, Italian.
My Interests outside work
Father to three girls, visiting US state capitals and pottering around in the garden.
My Favourite Brussels anecdote
Listening to a debate in the Environment Committee of the European Parliament years ago, the interpreter says "I don't know what the Member is saying but it appears to be a joke and I'd appreciate it if you could laugh………..now"