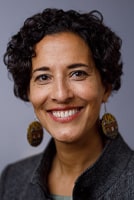 My Job
My job is to ensure that ADS Insight's clients and staff are happy. As a facilitator of constructive dialogue, I need to ensure that everyone has the background information and understanding of the commercial and legislative context – the basis for sound interaction.  I also see it as my role to ensure that the EU policy-makers see the value in our input and consider us to be reliable and trustworthy partners in the legislative process. I'm active on all client files, guiding them through the EU so that they reach their objectives with the help of my team.
My Experience
Having founded my own company at age 27, my previous work experience covers only a few short years.  I started out as a receptionist at EFTA in the summer of 1995, and ended up as an assistant to the Deputy DG; I did a stage at the European Commission's DG Research in Biotechnology; and I got introduced to EU public affairs at the transport consultancy called Prisma where I had the great fortune to work with some very high-level former Commission officials and people who became my mentors. During the last 19 years of ADS Insight, I have worked with clients from the private sector, NGOs, and third country governments constructing, defining and reshaping their relationships with the EU institutions.  Our average client retention rate is 8 years+. Throughout this time, I have contributed to: saving companies millions of euros by avoiding unintended consequences of legislative text; saving the EU the trouble of having to implement potentially unclear or contradictory legislation; and have helped clients qualify for EU research grants to the tune of 13m EUR.  I provide employment to a dynamic team of young professionals, and although my work has spanned numerous sectors, I continue learning new stuff every day!
My Specialisms
My Proudest Achievements
My proudest achievement by far is that I have managed to run this company while having a family and raising 2 caring and kind children – might as well put it out there, because it's a tight-rope and a privilege!
Professionally, however, my proudest moment was when I was asked by TEDxULB to give a talk on my approach to business with the aim of inspiring women and youth to embrace social entrepreneurship. Brussels, 2019. This followed i.a. my co-founding of the not-for-profit LadyAgri Impact Investment Hub (also proud of that!) and other social and environmental programmes that ADS Insight has supported over the years.
My Languages
English, French and (Swiss) German.
My Interests outside work
I love to run (I'm half Ethiopian after all!) or cycle in the forest with our dog Bonnie, play tennis, travel, go new places, and ski!
My Favourite Brussels anecdote
My first job interview in Brussels (in French): The interview went quite well, I thought. I answered all the questions and the gentleman interviewing me seemed impressed, or at least satisfied.  As the interview drew to an end, he said, "d'accord…maintenant…où est-ce-que je peux vous toucher?…." Without answering, I stood up and left! I found out later that he was only asking for my contact details! #lostintranslation, and maybe a little old fashioned, too, but needless to say – I didn't get the job!