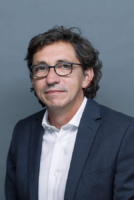 My Job
Leader of the Brussels office.
My Experience
I have been based in Brussels since 1993. Prior to founding Nove, I was the Managing Director of APCO Worldwide's Brussels office and as interim Managing Director of APCO Worldwide's Rome Office.
Previously, I served as the Managing Director of Confindustria's Brussels office, the main organization representing Italian manufacturing and services  companies liaising directly with the EU institutions and other European business federations.
I worked with BUSINESSEUROPE and spent 5 years at the European Commission as an Assistant to the Directorate-General for External Relations, and I am also a former Member of the European Economic and Social Committee.
At the beginning of my career I was an Accountant at Arthur Andersen. 
I currently serve as a Board member of EPACA.
My Specialisms
My Proudest Achievements
Holding the keys to our beautiful new art deco office for the first time.
My Education
Degrees in Economics and European Affairs, which he acquired at Universities in Venice and Brussels.
My Languages
Italian, English and French.
My Interests outside work
Aspiring "Mammil" to get ready for the restaurants re-opening.