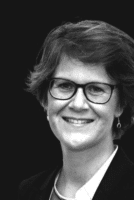 My Job
Having returned to consulting after five years working in-house in healthcare biotechnology, I spend most of my time at HLC working with clients and prospects in disruptive fields of science and innovation, such as gene and cell therapy or wider precision-medicine. Challenging conventional health policy and payer thinking, I focus especially on health system change and preparedness and launch readiness across Government Affairs & Policy, Market Access, Patient Advocacy & Engagement and wider stakeholder Communications. In addition to healthcare, I also work for a number of organisations across food and consumer issues.
My Experience
I bring two+ decades of experience working at EU, Regional, Country and International levels in government affairs, health policy, market access/access policy, patient advocacy & engagement, and communications. With extensive knowledge and understanding of health and payer systems across Europe and in new emerging markets, I have supported many companies and organisations in advancing innovative policy and access solutions – including recent work in cell & gene therapy.
I am based in Brussels, where my journey began 22 years ago building and growing APCO's EMEA and Global Healthcare practices. Prior to joining HLC, I led bluebird bio's policy and access shaping and external engagement efforts in support of a new era of medicine, i.e. gene therapy. My background in counselling senior executives to bring the policy and political perspective into operational business decision-making aligns closely with HLC's work helping clients understand and plan for political change and impact.
My Specialisms
My Proudest Achievements
Paving the way for the first gene therapies in Europe by challenging conventional health policy and payer thinking including developing and successfully advocating for new patient access pathways and innovative funding and payment approaches.
Campaigning for the global eradication of polio working closely with Rotary International, WHO and UNICEF is a very close second.
My Education
University of Groningen, the Netherlands, Department of International Relations
University of Helsinki, Finland, Department of Political Science
My Languages
Dutch, English, German.
My Interests outside work
Family & pets, hiking, modern history.