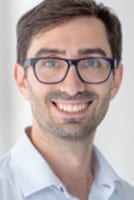 My Job
I'm co-owner of Political Intelligence SPRL which means I have multiple responsibilities. But first and foremost I'm a content person. Working on the substance of a policy file is what keeps me motivated every day. I like to act as sounding board for my clients, whether they be CEOs or simply managers. I like the intellectual challenge of confronting different perspectives, designing innovative lobbying strategies and seeing the results of sometimes years-long implementation. I like to see my team growing with me and becoming more knowledgeable and resourceful.
My Experience
I have being working as consultant for the past 15 years and before that I worked in law firms; predominantly on competition matters.
My Specialisms
My Proudest Achievements
In my professional life there are many and I'm convinced some readers could be intrigued by knowing which provision of the GDPR, for instance, is an original amendment of mine. But my proudest achievement remains to have grown my company from 2 people and a part-time assistant to a 23 skilled professionals.
My Education
I have a law degree in Italy and hold a PhD in competition law from the Perugia Law University. After an LL.M in Belgium on European Affairs, I passed the bar examination in Italy and became a qualified lawyer.
My Languages
Italian, English, French
My Interests outside work
Well, I am a family guy and I try to spend quality time with my wife and daughter. I like sport, particularly playing tennis. But if you want to know something personal about me, well, the fact is I'm still a nerd. I like comic books, building Lego, Star Wars, and watching the latest Marvel blockbuster at the movies.
My Favourite Brussels anecdote
You know you've been in the Eurobubble too long when people make you feel that you are too old for "Pluxing".