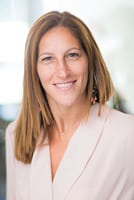 My Job
I oversee the public affairs and communications practice at Hanover EU. I provide clients with high-level strategic advice on EU digital, financial services and competition policies, supporting them on conceptualising and executing successful advocacy and communications campaigns.
My Experience
Hanover Communications
Since 2020 – Managing Director Brussels
Since 2019 – Head of Office Brussels
2015-2018 – Director, EU Digital policy
Newgate Communications
2012-2015 – Associate Director, Brussels2010-2012 – Freelance EU public affairs
Sky Europe
2007-2010 – Senior Public Affairs and Communications Advisor
European Commission
2004-2007 – DG Connect
2004 – DG Competition
My Proudest Achievements
Building the EU Digital policy team at Hanover Communications from scratch and growing it to become a market-leading team…while also being a proud mother of two daughters.
My Education
LL.M. in International and European Law – IES (Institute of European Studies), Free University of Brussels
Master of Law – University "La Sapienza" of Rome
My Languages
Italian, English, French
My Interests outside work
I love cooking, especially traditional regional recipes revisited with an original touch and more exotic flavour.
I am a passionate speed walker (who hates running!). I enjoy swimming ideally in the blue sea in Puglia, in the absence of which I compromise. Other interests include travelling. I am always hunting for places where the power and beauty of the nature will impress me.
My Favourite Brussels anecdote
Isn't Brussels a little village? Only Brussels veterans would remember "le Sud" bar though. I spent many nights dancing there with friends and friends of friends who I have since bumped into at client meetings a few years later!
Another one…
When I worked at the Commission, I was at one of those Brussels events on the edge of work and fun and was speaking to a company representative who was keen to speak to someone at the Commission. When I said where I worked, he went on "ah I am gathering information and have been trying to speak to Claudia La Donna, do you know her"? He would not have ever expected that it was me! He only later admitted that if it wasn't for my laugh, he would have added that I was a "tough cookie".