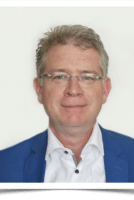 My Job
Advising corporations, associations and governments on regulatory and contextual risks and opportunities.
Member of the global Geopolitical Strategy & Risk Group.
My Experience
Over fifteen years' in-house European Commission experience, as Commission spokesperson as well as member of different cabinets. European Parliament and private sector. Most recently Senior Executive Director at Weber Shandwick.
My Proudest Achievements
My proudest achievement is that the opportunity was given to me to be part of essential reform teams at political level in the Commission for more than 15 years, notably on internal market and financial services as well as on sustainable food, agriculture, fisheries and maritime affairs.  I did always bring in wider stakeholders to assure long-term sustainability, viability and acceptance as Europe can only grow if it is created with and for the affected parties concerned.
My Education
D
egree in Law, Public Administration and Governance. Postgraduate degree (LL.M.) in European Legal Studies.
My Languages
English, Dutch, German, French
My Interests outside work
Spending time with family and friends, traveling, walking and skiing in the mountains, sailing and biking at the seaside.