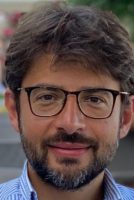 My Job
I help my clients to navigate complex European policy and regulations, ensuring their commercial success aligns with sustainability and global well-being. I'm passionate about driving meaningful change.
My Experience
I started my professional career as an advisor in European Parliament in 2000 and in 2005, I took the decision to set up Business Solutions Europa. Since then, I have accumulated a wealth of diverse professional experiences spanning various sectors: textiles, energy efficiency, health promotion, childhood obesity, and the development of green infrastructures, among others. Currently I serve as Head of Secretariat at the European Alliance to Save Energy, Head of Secretariat at the EU Chapter of the World Green Infrastructure Network and Secretary General at the European Childhood Obesity Group. In 2012 I was part of the EU Thematic Network of experts on Positive Content for children and younger generations.
Between 2009 and 2016 I secured EU funds from diverse European funding programmes and coordinated large transnational consortia. In 2013 one of these projects was awarded by the European Commission as one of the best Life Environment projects.
My Specialisms
My Proudest Achievements
I consider myself fortunate because my work is incredibly meaningful. If I were to choose my most significant accomplishment, it would undoubtedly be devising and leading a partnership with the European Commission and experts from across Europe from 2009 to 2012 to produce educational entertainment formats designed to promote awareness about critical topics such as energy and water conservation, healthy lifestyles and addiction prevention among children. I am proud because I secured broadcasting deals in 19 countries, in 17 languages, reaching millions of people across Europe.
My Education
I hold a University Degree in Law from University "Federico II" of Naples and a Masters in European Structural Funds.
My Languages
Italian, English and French.
My Interests outside work
I love cooking and entertaining people. My magical broths (brodi) are well known and I love to share it with my friends. They are good for you and very tasty. It is an interest I developed during the lockdown period of COVID-19. I enjoy spending time with my family and practicing and watching sports (I was a basketball coach in my younger days!).