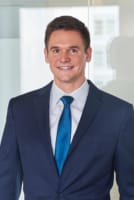 My Job
Advising companies by turning intelligence into actionable recommendations, aiming for a positive impact on both their businesses as well as the EU's political goals.
My Experience
Moved from PA consultancy in Germany to EU level – worked across banking, healthcare, energy, chemicals, financial services, FMCG, food, and many more sectors – on sectoral and horizontal policy, in particular competition policy and ESG-related topics.
My Specialisms
My Proudest Achievements
Keeping clients happy for many years feels very good.
My Education
MSc in International Political Economy, London School of Economics (LSE)
LLM European Competition Law and Economics, Brussels School of Competition.
My Languages
German, English, Portuguese.
My Interests outside work
Travel, football, learning new stuff (currently piano).
My Favourite Brussels anecdote
The most interesting anecdotes are often the most revealing about someone out there, so I will prove my discretion in here.