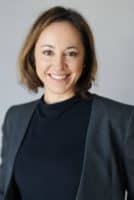 My Job
Senior Partner and Head of Portland's Brussels office, I act as liaison to EU policymakers and advise on clients' European public affairs, including messaging and strategic positioning on legislative proposals or action plans. I also hold key roles in client coalition management, communications and event/campaign development, as well as work closely with firm leadership on business development and promoting our specialities.
I am a firm believer in helping clients understand the wider European environment within which they are operating. This means going beyond the legislative track, by understanding national dynamics and how they filter into the decisions taken in Brussels.
My Experience
I am a qualified lawyer from the US turned EU public policy professional, with a background in the financial sector plus cross-cutting areas of sustainability and digitalisation.
My Brussels career began in 2009 as a policy advisor for Insurance Europe, where I worked with and represented 95% of Europe's insurance premium income in EU meetings and expert groups. After seven years I took my skills to consulting – advising a large multinational bank on its digital agenda, assisting clients with Brexit, producing C-level briefings and outlining political risks.
The link between financial services with other agendas has also deepened my expertise in sustainability and digital transition issues. I find these links illustrate the added value a consultant brings by putting things into context and helping clients get past their comfort zones.
My Specialisms
My Proudest Achievements
COVID-19 presented an enormous challenge for business as many looked for guidance on how to approach it and understand the implications for their businesses. Information was coming in fast and changing daily.
At the height of the pandemic I built and led a team to produce a regular "COVID-19 report" that kept clients on top of developments occurring across Brussels and the European capitals. Content ranged from day-to-day announcements to deep insights about economic recovery. Many clients eagerly awaited these reports, relying on them to support their own analysis or internal decision-making. I was incredibly proud to work with such an amazing team that proved we could quickly assess the situation and work seamlessly under pressure.
My Education
B.A. in Government and Russian Studies, University of Virginia (USA)
J.D., Villanova Law School, Philadelphia, Pennsylvania (USA)
LL.M in International Business Law, Queen Mary University of London (United Kingdom)
Study Certificate in European Law, KU Leuven (Belgium)
My Languages
Native English, Dutch, conversational Spanish.
My Interests outside work
I think it's important to set aside time for yourself, whether going out for a run, doing yoga, meditating or just baking a good loaf of banana bread.
I can also never get enough of travel. I feel fortunate to live in the heart of Europe and have spoken professionally in various countries. After all these years I still have so much to see.
My Favourite Brussels anecdote
As an American from the DC area I remain fascinated by the Brussels bubble – a multicultural microcosm of Europe where people from all walks of life share a passion for policy and politics. It's a great way to open your mind and better understand the world.
I've even adopted the infamous "Brussels English", where nouns turn into verbs and French phrases become the norm – almost feels natural now!