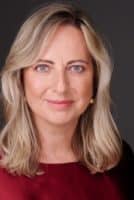 My Job
As Head of Vulcan Consulting's Brussels Office, I lead our excellent and fast-growing team in supporting clients achieve their policy objectives, make their views not only heard but implemented in long term policy developments and protect their licence to operate and innovate.
 I do this by offering strategic advice on various EU policy and regulatory issues including, but not limited to, sustainability, banking, financial services, digital services and technology, healthcare and trade. Working closely with EU institutions, I help clients connect with EU policymakers and legislators to shape and contribute to sustainable (win-win) European policy.
Together with Lucinda Creighton, CEO and founder of Vulcan Consulting, I assist in the implementation of Vulcan's long-term strategy of providing first-class support and advice to help global clients navigate the EU policy environment.
My Experience
As an economist and former diplomat, I have (15+ years) public and private sector experience. I have an extensive network of relationships across high levels of government, EU institutions, and the business and non-profit sectors. I served as an economic diplomat for four years to the Court of St James' London and was Chair of several negotiations on behalf of the Hungarian Presidency of the Council of the EU. I was also a senior executive at EY in London and Brussels for over 10 years. While at EY, I was Director of EMEIA Regulatory and Public Policy and Associate Partner, Head of EMEIA Public Policy in the Brussels Office.
My Proudest Achievements
Growing ethically under pressure and raising a healthy daughter,
Defining measurable strategies across countries and sectors,
Establishing long lasting supporting professional and personal relationships, networks and alliances.
My Education
MA in International Relations: University of Westminster, London, UK
BA in Economics: Budapest Business School, Budapest, Hungary Department of International Management and Business Studies, Economic Diplomacy and International Management Programme
My Languages
English, Hungarian, French
My Interests outside work
My daughter, yoga, nature, art and coffee.
I am passionate about volunteering and supporting D&I, victims' rights, and refugees through concrete actions, raising awareness and driving policy discussions around these topics to ensure they remain high on the policy agenda.
My Favourite Brussels anecdote
When you live as a local in Brussels, new doors open, not only personally but also professionally. I spent more than a year commuting between London and Brussels when I first started working as an in-house lobbyist. Back then, I knew a coffee with a Commissioner could last 15 minutes at most – due to their tight schedule. Just after we moved to Brussels with my four-year-old daughter, I experienced, first hand, the additional benefits of spontaneous networking. During our first weekend in the city, we went to the Natural History Museum where the same Commissioner and her children were also spending their Saturday afternoon.  The Commissioner and I managed to spend over an hour together for what was a much more pleasant and useful networking opportunity than one could ever plan on a 'normal' work weekday.