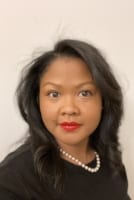 My Job
I lead disease awareness campaigns targeted at European and national policy makers, ranging from rare diseases affecting minority ethnic groups to chronic diseases impacting a large population in European countries.
I help my clients navigate through the European healthcare policy landscape and support them to establish an impactful presence in Europe.
I also enjoy coaching our junior team members to help them progress in their career development.
My Experience
I am a true Public Affairs Consultancy expert with more than a decade of experience supporting my clients to achieve their business objectives through policy change.
I have worked in three exciting capitals – in Paris, Washington D.C and, for the past four years, Brussels, allowing me to explore public affairs from different national specificities.
Before that, I made sure to explore all sides of policy development with strong experience in the public sector working for the French Prime Minister on immigration policies; but also working at a political level with a Member of the Assemblée nationale from the Social Affairs Committee.
My Specialisms
My Proudest Achievements
One of our current programmes where we are raising awareness of a rare disease primarily affecting people from African descent. This programme has led us to partnering with Black, Asian and Minority Ethnic groups in under-privileged areas across Europe. We are giving a voice to a forgotten population suffering from a forgotten disease.
My Education
Master of European Affairs from Sciences Po Lille, France
Bachelor of Arts in Politics, Philosophy and Economics in Europe from the University of Kent, United Kingdom
My Languages
French and English.
My Interests outside work
I have been singing in choirs since childhood but a couple of years ago I joined the Ma'Chaka Gospel Singers in Brussels as one of their lead Sopranos.
I also enjoy practising scuba diving at Nemo 33 when not in my home country in Nosy-Be, Madagascar.
My Favourite Brussels anecdote
Being a foodie, I love that I can shop burrata, pasteis de nata, bottarga and pierogis all in one street near Flagey. Living the European dream!