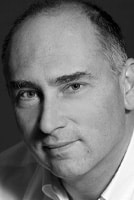 My Job
Managing a pan-European & international consultancy and providing input to our various clients based on my experience and strategic know-how.
My Experience
Interel 1992-1998
Gavin Andersen (OMNICOM) 1998-2001
My Specialisms
My Proudest Achievements
Striving every day to create a stronger European team from some 15 nationalities while finding and creating innovative solutions for our clients.
My Education
Graduate of Public and Private Law (Paris II Assas)
Sciences Po Paris (SP 88)
Reserve Navy Officer Graduated from CESM (Navy)
My Languages
French, English, and decent everyday German.
My Interests outside work
Sports (polo, rugby, sailing) literature and poetry, wine, the sea, and trekking around the world.
My Favourite Brussels anecdote
When my friend, former MEP Astrid Lülling, invited me to the official inauguration  of her "place" – the Astrid Lülling Lounge – in the European Parliament. I was astonished as to how lively and full of energy she was. She answered: "Don't worry Gilles, we talk about the popularity of the MEP's Bar, but I'm sure that here everybody will honour my memory".