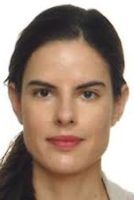 My Job
I provide brands and trade bodies with strategic advice, to influence public perceptions and shape policy, with a focus on sustainability, ESG, supply chains and product policies. I also advise businesses on their growth strategies. I have a particular expertise in the food and FMCG sectors.
My Experience
My first years in Brussels were in the European Parliament, where I was the Head of office of an MEP with a leading role in the Environment Committee of the EP, working on a range of topics, including energy and climate, EU funding, agriculture and chemicals. I moved then to CEPI, the Confederation of European Paper Industries. In that role I was a central campaign manager and in charge of building and coordinating a coalition of partners, on circular economy, deforestation and energy. Before moving to Weber Shandwick, I worked for a boutique agency, specialised in food and beverage sector.
Before moving to Brussels, I was an intern at the Foreign office, which gave me a taste of high politics and a direct line to the Prime Minister's office in Slovenia.
My Specialisms
My Proudest Achievements
For a client in packaged consumer goods' sector I devised an integrated public affairs and communications strategy, and coordinated teams in Weber Shandwick's London and Brussels offices to drive campaign activities. As a result of a campaign, the European Parliament introduced a change to the original legislative text, to ultimately allow the client to continue producing their product on the EU market, without restrictions.
My Education
Master of Arts in European Political and Administrative Studies, College of Europe, Bruges (2009)
Bachelor of Arts in International Relations at the University of Social Science, Ljubljana (2007)
Special Degree for Foreign Students, Sciences Po, Universite Montaigne-Montesquieu, Bordeaux (2006)
My Languages
English, French, Italian, Slovenian, Croatian
My Interests outside work
I enjoy spending time with my family. Whenever I can, I like going out for aperitifs or dinners with friends. I also like to stay on top of new trends and engage early in new social media (but would lose interest, when they become massively popular). I enjoy arts, music, a good book, and outdoor sports in the nature.
My Favourite Brussels anecdote
Only in Brussels, it's possible to inadvertently get on a plane together with a representative from a Ministry of Andorra and the one of Lichtenstein, who are talking about their working groups, eager to make the best use of their time while waiting in a queue to board – and get insights, without necessarily having to schedule a meeting.