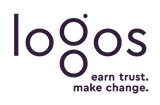 About logos
Key Specialisms
Brussels Office Since
1998
Firm Description
logos provides tailor-made advocacy and outreach solutions based on a combination of technical expertise, political savvy, and razor-sharp communications. We excel at building relationships and compiling the evidence for innovation-friendly public policy. We have been servicing clients for 25 years.
Clients trust us to steer alliances, activate communities, and engage with policymakers. They rely on our strategic insight and creativity to make themselves heard in Brussels and beyond. While our heart is boutique, our reach is global.
Ownership Structure
Established in Belgium, logos is owned by MCI Holding SA. In 2012, logos joined MCI Group, an international communications and association management group.
International Structure
logos operates from Berlin, Brussels, Geneva, Roma, Paris and Washington, D.C. Since 2012, we have integrated MCI Group with its 62 offices in 31 countries.
Key Strengths
ADVOCACY & INTELLIGENCE
public affairs strategy
policy monitoring & intelligence
outreach programme
comitology & standardisation
audit & strategic consulting
ASSOCIATION MANAGEMENT
coalition & alliance building
finance & governance models
procurement & grant management
working group coordination
membership & community management
COMMUNICATION
online & offline strategy
reputation & crisis management
campaign design & delivery
media & public relations
editorial approach & content strategy
DIGITAL ENGAGEMENT
social media management
website design & development
digital marketing strategy
video production
infographics & visual assets
INDUSTRY & POLICY DIALOGUES
speaker & event moderation
event branding & audience marketing
programme management & reporting
offline & online interactions
consensus building facilitation
Number of Public Affairs Consultants
logos employs 42 consultants and senior advisors who collectively speak 11 languages. MCI Benelux employs 95 consultants in Brussels. Globally, MCI Group has 61 offices in 31 countries.
Key Clients
4evergreen, 5GAA, Air Liquide, ATVEA, CAPIEL, CEMEX, Cepi, Committee of the Regions, Euralarm, European Climate Foundation, European Commission, FIM, HINO, IMEC, Industry Summit, IRU, ISMA, Japan, Automobile Manufacturers Association, RECHARGE, SAE International, SGI Europe, Sustainable Fuel.
Thought Leadership
logos consultants publish regular posts on our blog about regulatory challenges and policy trends in Europe. We focus on societal shifts such as digitisation, decarbonisation and the emergence of the sharing economy. We analyse how these ongoing transformations are leading industries to converge and seek partnerships beyond their traditional realm.
logos also organises or facilitates multi-stakeholder debates involving industry, civil society and policymakers.
Need help to navigate the new institutional setup?
Download the organisational charts of the new EU leadership, compiled by logos around the three priorities headed by new European Commission Executive Vice Presidents. The structure of the charts underlines the interinstitutional bargaining presiding over the European legislative process.
Building on these organisational charts, logos further compiled an infographic (see infographic above) analysing how "balanced" the new EU leadership was in terms of gender, geography and politics. In a much more political game, will the gender, geographic origin or political orientation of the #TheImplementers become factors that shape their ability to pass legislation?
Best Consultants