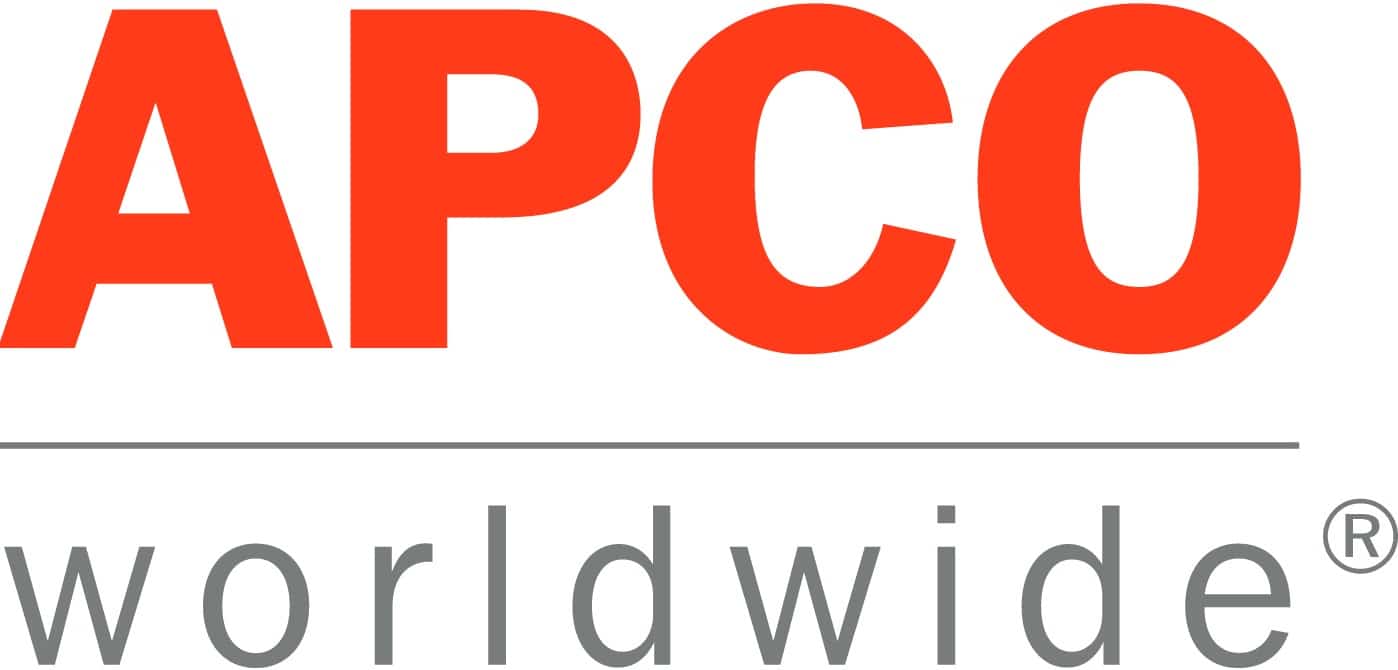 About APCO Worldwide
Key Specialisms
Brussels Office Since
1995
Firm Description
APCO Worldwide is a global advisory and advocacy communication consultancy founded in 1984 to help leading public and private sector organisations to build the reputations, brands, relationships and solutions they need to succeed. APCO Worldwide is an independent and majority women-owned business.
APCO Worldwide has been at the forefront of strategic counsel and stakeholder engagement in Brussels since 1995. We act as trusted advisors and partners to businesses, governments, associations, law firms and non-profits from around the world. We combine a variety of integrated, innovative public affairs services, from sophisticated polling and research, to thought-leadership positioning, and digital and creative campaigns. Our diverse and multicultural team keeps our clients informed ahead of time and works seamlessly with colleagues in European capitals and beyond.
Ownership Structure
APCO Worldwide S.A. is a wholly owned subsidiary of APCO Worldwide LLC, an independent and majority women-owned business.
International Network
APCO Worldwide has more than 30 locations across Europe, the Americas, IMEA and Asia, and long-established relationships with affiliate agencies throughout the world.
Key Strengths
In addition to EU and Member State public and regulatory affairs, our international expertise and integrated global approach enables APCO Worldwide to provide a full range of services across industry sectors and markets, including competition and antitrust, mergers and acquisitions, crisis communication, opinion research and data analysis, digital content and campaigning, corporate responsibility, and stakeholder management.
With our strategic communication experience and creative-thinking, we help our clients tackle complex business-critical challenges. We create compelling campaigns that build trust, foster reputations and change perceptions in the heart of Europe, enabling our clients to see more clearly, communicate more authentically and act with real decisiveness when it comes to shaping debates and securing their goals.
Number of Public Affairs Consultants
70
Key Clients
Align Technology, Amazon, American Express, Apple, AstraZeneca, Blockchain for Europe, Booking.com, capital.com, Costa Crociere, DTCC, Enterprise Rent-A-Car, Johnson & Johnson, Microsoft, Oral Health Platform, Patagonia, Premier League, Roundtable of Sustainable Palm Oil
Testimonials and why clients like to work with us
Our clients work with APCO to benefit from our industry-leading experts who have: the pulse of the dynamically changing global environment that defines the marketplace; the first-hand experience of having faced significant issues or opportunities; the ability to harness the power of data, insights and technology; and the passion to deliver unparalleled results. The expertise of our corporate leadership, the experience and resources of APCO's International Advisory Council and APCO's over 1000 colleagues around the world, and a shared workplace culture with no barriers to exchanging ideas and talent all help us cover our clients' needs wherever they are.
Best Consultants