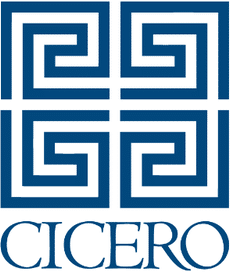 About Cicero Group
Key Specialisms
Brussels Office Since
2008
Firm Description
Cicero/AMO is a full-service communications and market research agency. We design and deliver award-winning corporate, brand, political and regulatory campaigns across all major business sectors from our offices in Brussels, London and Dublin.
Working in a rapidly changing, fiercely competitive world we know that you don't simply find opportunities – you must create them. It's the creed we live by and practice for our clients every day.
Across a number of sectors – from banking to fintech, data to trade issues, sustainability to pensions, and many more – we help our clients gain competitive advantage, build a strong reputation, earn the understanding and support of key stakeholders and influence opinion, behaviour and the development of policy.
Together our corporate communications, public affairs, market research and digital specialists have vast experience of running integrated campaigns that maximise our clients' exposure and return on investment through a toolkit of services that includes expert corporate and media relations, leading thought leadership and pan-European regulatory engagement counsel.
Whatever the audience, consumer, business or government, Cicero/AMO is trusted to deliver.
Ownership Structure
Cicero/AMO is part of Havas Group.
International Structure
Cicero/AMO has offices in Brussels, London and Dublin. Cicero/AMO is a member of AMO, the global strategic advisory network that is present in 11 countries, with consultancies based in Paris, London, Frankfurt, Berlin, Stockholm, Zurich, Amsterdam, Milan, New York, Washington, Tokyo, Montreal and Hong Kong. In the first half of 2019 alone, the AMO Partnership advised on almost 60 M&A deals worth over €230 billion.
Key Strengths
Proven results for clients across a wide range of sectors and issues
Specialists in complex markets
Highly experienced team
Number of Public Affairs Consultants
We have 10 dedicated EU specialists, as part of 41 consultants across our Brussels, London and Dublin offices.
Key Clients
European Hotels Forum
Index Ventures
Legal & General
MarketAxess
Onfido
Personal Investment Management & Financial Advice Association (PIMFA)
RevCap
Standard Life Aberdeen
Thought Leadership
Cicero/AMO's dedicated market research team provide award-winning marketing and communications creation services, blending sector specialist copywriters and thought leaders with our in-house graphic design capabilities.
Among the recent thought leadership pieces produced by the team are:
Intermediated ESG Investing: What do advisers think?
This independent report interviewed 100 key decision-makers at UK financial advice firms on issues including ESG's taxonomy and scope, non-financial motivations, integrating ESG into advice firms, performance expectations and considerations, and steps providers can take, making a series of recommendations for industry leaders to consider. Access online here.
The new social contract: Empowering individuals in a transitioning world
Working with Aegon, the multinational life insurance, pensions and asset management company, this report surveyed 14,400 workers and 1,600 retired people across 15 countries: France, Germany, Hungary, the Netherlands, Poland, Spain, Turkey, the United Kingdom, Australia, Brazil, Canada, China, India, Japan, and the United States. The report examined the future of retirement, reimagining the ideal retirement plan, envisioning age-friendly communities and working toward a new social contract. Access online here.
European Commission work programme
Cicero/AMO regularly produces analyses of key EU legislative initiatives for the benefit of our clients. For example, our analysis of the European Commission's 2020 work programme, published on 29 January 2020, can be accessed online here.
The future of transport: A brave new world?
Working with Kennedys, a global law firm with over with over 50 offices, associations and co-operations worldwide, this report surveyed 6,000 recipients across Australia, China, Hong Kong, Singapore, the United Kingdom and United States, on one of the largest studies towards autonomous vehicles to date. The report explored public support across the global and featured insights from key industry leaders. Access online here.
Testimonials and why clients like to work with us
"Cicero's team is spot on with its competent advice and guidance through highly complex domestic and international politics. They are a reliable source for information on policy development and the key people involved in decision-making. We have been working with them for a long time and continue to appreciate their professionalism and client dedication."
Geoff Aberdein, Global Head of Public Affairs & Policy, Aberdeen Standard Investments

Cicero/AMO's support has proved invaluable in driving forward our policy campaign in Brussels and in key EU capitals. With Cicero/AMO's guidance we have established a clear public affairs strategy and opened up new opportunities for engagement with Commission officials and Members of the European Parliament.
With our account team's counsel and hands and legs support, we have organised two Brussels policy events including a successful teach-in session bringing together all the relevant European Commission departments in our policy area, and been able to provide detailed responses to national consultations.
I highly recommend Cicero/AMO to other organisations looking to engage with member states and the key EU institutions. 
Vojtech Horna, Director of Communications and Marketing, Index Ventures
Best Consultants