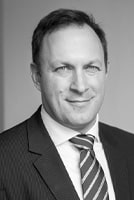 My Job
Creating effective dialogue between the worlds of politics and business. Designing and establishing political brands, identifying policy opportunities, limiting regulatory risks and resolving conflicts.
My Experience
Trained lawyer who worked as a journalist for over a decade and now utilizes both skills in the daily work as a political consultant.
My Specialisms
My Proudest Achievements
Establishing and shaping the political brand of LANXESS (a global leader in specialty chemicals) in Brussels. We helped the client to demonstrate the benefits of their most innovative products (high-performance materials) for the EU's energy efficiency goals and established a continuous dialogue with stakeholders (institutional and civil society) that lasted longer than the actual campaign.
My Languages
German, English, French.
My Interests outside work
Writing, woodworking and sports (anything related to the sea).
My Favourite Brussels anecdote
Council meetings take their toll on those who are stuck in them, even though the Heads of State and Government are usually quite tough, they are still living beings and not robots. I remember a press conference in which both Jose Manuel Barroso (then Commission President) and Nicolas Sarkozy (then President of France) each made their press statements professional in content but with more than a slight slur in their speech and interrupted by small laughing fits. It was a human moment in power politics. And back then no one felt the need to make any fuss about it.