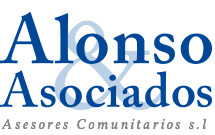 About Alonso & Asociados
Key Specialisms
Brussels Office Since
1986
Firm Description
Alonso & Asociados is an international legal consultancy specialized in regulation, lobbying and advocacy about the European Union and the United Nations.
Established in 1986, based in Brussels and Madrid.
Advice, representation and management of interests in the EU, in areas such as transport, energy, construction, agrifood, chemicals, environment and circular economy.
We know what is decided in Brussels, who decides, how it affects our clients activities, how, when and why decisions are taken. We have excellent contacts in the Institutions, embassies, European federations and private companies. We bring the reality of the EU closer in a simple way, we solve problems, we think "European", we prepare our clients to make good use of Brussels, to face the threats and take advantage of the opportunities.
Our services are: institutional relations (networking), advocacy and lobbying, legal consultancy (complaints, appeals, and opinions), information (through a customised intelligence unit), access to EU grants and funding, private sector development and case studies.
Numerous achievements in obtaining EU funding, recognition of our clients' interests in EU legislation, securing transitional periods, inclusion of our clients in European economic missions, management of food crises. Releasing quotas held in customs, enabling industrial plants to export to the EU, lodging complaints with the EU with positive consequences for our clients, obtaining a grace period for certain restricted products.
Key Strengths
Networking. Technical know-how.
Number of Public Affairs Consultants
5
Best Consultants