European Commission outlines ambitious European Green Deal to tackle climate change and create 'a growth that gives back'
By Brandon Mitchener, Managing Partner at Instinctif Partners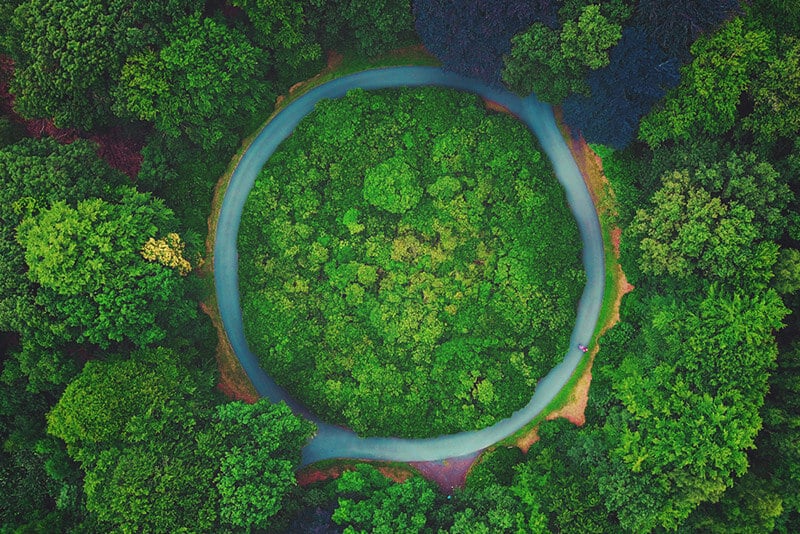 Today the European Commission unveiled its flagship initiative for the upcoming five years, the European Green Deal, intending to bring the European Union to the forefront of the fight against climate change.  Over its next term, which just started, the Commission intends to carry out a total overhaul of the existing EU rulebook with a raft of new legislative initiatives that touch on virtually every sector. We have highlighted some of the key policy plans that are expected over the next few years below. They are certain to be the subject of heavy lobbying by industries and non-governmental organisations alike. Many have already started jockeying for competitive advantage. Those that haven't should.
Climate
The cornerstone of the Deal will be to enshrine a climate neutrality objective into EU law. That means increasing the EU's current greenhouse gas emissions reduction target to at least 50% and up to 55% (vs. 1990 levels) by 2030 A proposal for a European Climate Law is expected to be published in March 2020.
The Commission will also examine the potential of implementing a carbon border-mechanism sometime in the course of 2021 to reduce the risk of "carbon leakage" by factoring carbon emissions into the price of imports. This is meant to provide a global level playing field for EU companies and will be applied to certain sectors but will be extended gradually. These measures would serve as an alternative to the current EU Emissions Trading System, which many feel has outlived its usefulness.
Alongside the new initiatives, the EU will also mainstream its climate ambitions into any new policy proposals across the spectrum and will review existing regulation to bring it in line with the new targets. Examples of policies which will be reviewed are the Emissions Trading System Directive, the Effort Sharing Regulation, Land Use, Land Use Change and Forestry Regulation, the Energy Efficiency Directive, the Renewable Energy Directive and the Energy Taxation Directive. These reviews are expected to be completed and followed up by concrete proposals by June 2021.
The Commission has also promised a Sustainable Europe Investment Plan with the aim of serving as the financial basis for achieving the EU's climate and energy targets for 2030. This Plan would include a "just transition find" to help regions and sectors highly dependent on fossil fuels or carbon-intensive industries to move towards cleaner energy sources.
Industry
A new EU Industrial Strategy is set to be adopted in March 2020 alongside a new Circular Economy Action Plan, which will focus on resource-intense sectors such as textiles, construction, electronics and plastics in particular. The Action Plan will also analyse the need for a "right-to-repair" and measures to combat built-in obsolescence of electronic devices. During 2020 the Commission will seek to publish a variety of proposals for various sectors, such as a proposal supporting carbon-neutral steelmaking and legislation supporting the Strategic Action Plan on Batteries.
Energy
Alongside the significant decarbonisation efforts in the energy sector, the Commission will also seek to bolster innovation and cross-border cooperation by launching a Strategy for Smart Sector Integration. The Commission also plans to kickstart a 'Renovation wave' initiative for the building sector during 2020 to increase energy efficiency and affordability. It will also continue to promote the use of renewable energy sources, such as by increasing the production of offshore wind farms.
Chemicals
The Commission expects to unveil a new Chemicals Strategy in the summer of 2020, followed by action plans for "zero pollution" water, air and soil in 2021. It is expected to accelerate efforts to limit endocrine disrupters, very persistent chemicals (such as PFAS) and harmful combination effects. Existing legislation governing pollution from large industrial installations will also be revised by 2021. The Commission plans to revise air quality standards and align them more closely to World Health Organisation recommendations.
Mobility
The Green Deal will seek to reduce transport emissions by 90% by 2050. In order to achieve this, the Commission will adopt a Strategy for Sustainable and Smart Mobility sometime in 2020. It will also look at removing the current tax exemptions for aviation and maritime fuels covered in the Energy Tax Directive, as well as potentially extending the Emissions Trading System to include the Maritime Sector while lowering the free allowances for airlines.
Agriculture
A comprehensive Strategy for the food value chain, the so-called "Farm to Fork" Strategy, will be presented in the spring of 2020 and will cover every aspect of the food production process. This will also include new legislative initiatives to reduce the use of chemical pesticides, fertilizers and antibiotics.
Green Finance
The Commission is expected to publish an action plan next year that would include EU standards for "green bonds" plus an Ecolabel for investment funds in its push to promote climate-friendly projects and firms. There will also be studies analysing the effects of reducing the "prudential" capital buffers on bank loans to environmentally accredited projects.