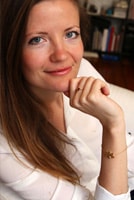 My Job
I am helping public and private entities as well as other organisations understand the relevant EU policies and legislation and advise them how to get involved in the EU decision-making processes. The main policy areas I work on include circular economy, waste management, food safety and other sustainability issues. Currently I am also part of our team conducting a study for the EESC on sustainable food packaging.
My Experience
I have been working on EU public affairs for the past 7 years focusing on circular economy, waste management, packaging, plastics, food safety, and other areas. Prior to that, I had the pleasure do work with the former EU Environment Commissioner as well as at the European Parliament and the Permanent Mission of Slovenia to the UN in Geneva.
My Specialisms
My Proudest Achievements
Being able to combine my personal interests and passions with my work is one of my proudest achievements. An example of this is to have successfully led an advocacy campaign supporting progressive EU policies on recycling and single-use plastics. This resulted in very ambitious pieces of EU legislation in these fields that will help the EU transition towards a more circular economy and achieve the UN SDGs. The campaign lasted for several years and is still on-going in terms of helping to ensure the correct transposition of the new EU rules in Member States.
This was also the topic of my presentations done at different events such as the International Conference on Technologies and Business Models for Circular Economy (TBMCE 2019), which took place in October 2019 in my home country, Slovenia.
My Education
Master of European Law (LLM) from College of Europe, Belgium
Bachelor of Laws (LLB) from Faculty of Law in Ljubljana
Erasmus at the Faculty of Law in Strasbourg
My Languages
Slovenian (mother tongue)
English
French
German
My Interests outside work
Yoga, meditation, volleyball, skiing, travelling and many more.
My Favourite Brussels anecdote
Before having started to work at a PA consultancy, I didn't have a very positive image of consultancies and lobbying. However, thanks to a Commission official I was working with during my EC traineeship who recommended ADS Insight, I was given the complete opposite experience. This is where I learnt that lobbying can actually bring about progressive policies leading to a more sustainable world. I am fortunate to work for a consultancy that believes in supporting such positive change and am very happy to be part of this process.