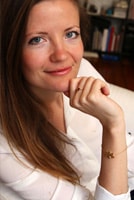 My Job
I am helping public and private entities as well as other organisations understand the relevant EU policies and legislation and advise them how to get involved in the EU decision-making processes. The main policy areas I work on include circular economy, packaging, plastics, waste management, food and other sustainability issues.
My Experience
I have been working on EU public affairs for the past 8 years focusing on circular economy, waste management, packaging, plastics, food, development cooperation and other areas. Prior to that, I had the pleasure to work with the former EU Environment Commissioner as well as at the European Parliament and the Permanent Mission of Slovenia to the UN in Geneva.
My Specialisms
My Proudest Achievements
Being able to combine my personal interests and passions with my work is one of my proudest achievements. An example of this is to have successfully led an advocacy campaign supporting progressive EU policies on recycling and single-use plastics. This resulted in very ambitious pieces of EU legislation in these fields that will help the EU transition towards a more circular economy and achieve the UN SDGs. The campaign lasted for several years and is still on-going in terms of helping to ensure the correct transposition of the new EU rules in Member States.
This was also the topic of my presentations done at different events such as the Environmental Business Day and the International Conference on Technologies and Business Models for Circular Economy.
My Education
Master of European Law (LLM) from College of Europe, Belgium
Bachelor of Laws (LLB) from Faculty of Law in Ljubljana
Erasmus at the Faculty of Law in Strasbourg
My Languages
Slovenian (mother tongue)
English
French
German
My Interests outside work
Yoga, meditation, volleyball, skiing, travelling and many more.
My Favourite Brussels anecdote
On my first day as a trainee at the European Commission, I had to register the start of my traineeship with the Commission services. I went to see a Commission official responsible for the trainee registrations, and noticed that the official was hesitating a bit. She was looking at my files to check where I was from and all of a sudden asked: "Is Slovenia a member of the EU?" And she wasn't joking! At that moment, I wasn't sure whether I should laugh or cry, but it definitely came as a surprise to realise that someone working at the Commission in 2012 would not know this (Slovenia had been an EU member since 2004). Certainly an interesting welcome to Brussels and to the European Commission!