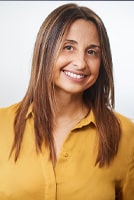 My Job
I run the Brussels office of award-winning healthcare policy and communications consultancy Incisive Health. My passion for my job comes from the fact that together with the team we all strive to deliver the results that really matter for our clients and – ultimately – for the patients they serve. As specialists in health, we all profoundly care about what we do. I'm extremely proud of the fact that our work not only changes policy, but also transforms lives.
My Experience
For the past 20 years, I have worked in public policy and corporate communications both at European and at national level. My main areas of expertise have been health, nutrition and climate change, but my true passion has always been healthcare. I have designed and led a number of pan-European initiatives and campaigns for corporate clients and advocacy groups and have particular expertise in building complex multi-stakeholder coalitions that have achieved concrete policy change. I firmly believe that in many circumstances the power of broad, multi-stakeholder partnerships, speaking with one united voice, is the strongest driver for change.
My Specialisms
My Proudest Achievements
There is no doubt that my proudest professional achievement so far has been setting up the Brussels office of Incisive Health back in 2017. Together with my amazing team and colleagues, we have come a long way and I am of course extremely grateful to them for inspiring me and making our joint efforts rewarding and fun every day. And, of course, I'm grateful to our clients who continue to place their trust in us.
My Education
I have a master's in International Relations and Economics from the Johns Hopkins University in Washington, D.C., and an undergraduate degree in Political Science and European Law from the University of Bologna and Sciences Po' Strasbourg.
My Languages
I speak English, my native Italian, French and Spanish. As I have a Norwegian husband, I get by in it too.
My Interests outside work
I'm a scuba diving instructor and a certified parachute jumper. My main interest outside work is for sure travelling, which is something me and my family do as soon as we have time.