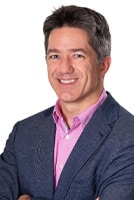 My Job
I lead a small, diverse, versatile team of experienced public affairs and strategic communications consultants in Brussels to deliver meaningful, measurable results for our clients, whether they're looking for monitoring, meeting programmes, events, media outreach, strategic advice, message, media or public affairs trainings or all of the above. I also coordinate our work with other Instinctif offices and partners in other countries.
My Experience
I spent the first half of my working life as a journalist for U.S. media including Dow Jones Newswires, The International Herald Tribune and The Wall Street Journal, and the second half as a lobbyist, public relations consultant, in-house communications director and CEO of a European business association. I've worked across many sectors including fast-moving consumer goods, telecommunications, travel, solar energy, agriculture and aviation, and have always been focused on integrated communications campaigns that use the full toolkit of public relations tools even when the objective was purely public affairs.
My Specialisms
My Proudest Achievements
Building a highly disciplined and effective corporate communications function for Monsanto Europe that held its ground and even made progress in the battle for Europeans' hearts and minds in the face of an unprecedented attack by campaign groups and even some European governments.
My Education
I have a Master of Science from Columbia University's Graduate School of Journalism, and a Bachelor's degree in German and International Relations from Wabash College in Crawfordsville, Indiana. I've also studied in Vienna and Basel.
My Languages
I am an unusual native English speaker who is also fluent in German, French and Italian.
My Interests outside work
In addition to my day job, I'm a sommelier and organise regular, professional wine tastings in Brussels to share my passion for good wine. I'm a sucker for science fiction and superheroes and love to keep in shape.
My Favourite Brussels anecdote
True story: To underline it's claim to be the capital of surrealism, the Belgian government operates a website named www.kafka.be to help citizens and others exasperated with the mind-numbing complexity of Belgian bureaucracy and politics. The government actually reads all the suggestions it receives and reports publicly on what it has fixed—if anything.