Tech Trends That Will Shape the World in 2021
By Bruce Fu, Director APCO Worldwide's Beijing office, Andreas Constantinides, Chair of APCO Worldwide's European Technology Practice, Brussels Office, Bob Windslow Senior leader APCO Worldwide Silicon Valley, Travis Bullard, Senior Director APCO Worldwide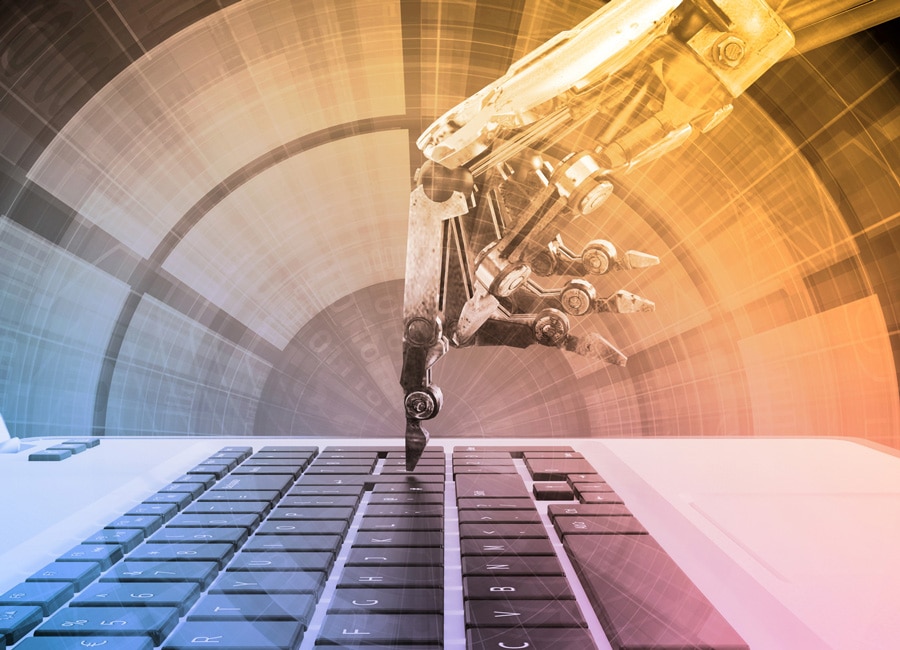 THE GLOBAL VIEW FROM SILICON VALLEY – BOB WINSLOW, LAUREN COHEN
Global tech and the intersection of policy, issues and reputation management have never been more intense. Antitrust, data privacy, cyber security, digital transformation, global trade, stakeholder capitalism including diversity and inclusion, green energy, social justice, climate, health and safety, digital infrastructure, Section 230, and advanced technology such as artificial intelligence, quantum computing and 5G communications are all topics driving the public discourse and regulation debate. The opportunities for defining and owning a relevant narrative for all brands are massive.
Please enjoy "the view" from China, the European Union and the United States, below.
THE VIEW FROM CHINA – BRUCE FU
China's tech sector is under increasing pressure from Beijing, with government officials beginning to develop a more pronounced effort to increase oversight over the sector to support national objectives – most recently seen in the State Administration for Market Regulation's (SAMR) guidelines to crack down on monopolistic behavior in the internet sector.
Two major themes will also drive Chinese tech policy in 2021:
Decoupling. Increased geopolitical uncertainty is accelerating Chinese efforts to reduce reliance on foreign technologies. China's incoming 14th Five-Year Plan will double down on indigenous innovation in key sectors and encourage supply chain diversification to minimize external risk. Foreign businesses in targeted sectors are likely to experience increased competition from domestic players.
Data. China is in the process of developing the Data Security Law and the Personal Information Protection Law, two key pillars of a national cybersecurity regime. Multinationals operating in China or processing data from China are likely to experience heightened compliance risk caused by increased data evaluations and consent requirements and may experience increased pressure to localize data.
THE VIEW FROM THE EUROPEAN UNION – ANDREAS CONSTANTINIDES
The new European Commission laid out in February 2020 its digital and data strategies for the next five years in its efforts to make Europe fit for the digital age. Co-led by Executive Vice President Vestager, who has been the nemesis of Google and other U.S. Big Tech in antitrust enforcement the past few years, and Commissioner Breton, who oversees digital and industrial policy and was formerly a CEO at both France Telecom and ATOS, the strategy focuses on  strengthening European technological anddata sovereignty,  regulating  large platforms that act as gatekeepers and  redefining the EU e-commerce rules that have been in place since 2000. The COVID-19 pandemic significantly accelerated digital transformation efforts at all levels of the economy, but it also exacerbated existing dependencies on technology, further encouraging the European Union to come up with ambitious measures to regulate digital platform ecosystems.
Technological Sovereignty. The EU's strong push for tech/digital sovereignty (or strategic autonomy) aims at creating the right conditions for Europe to develop key technological capabilities, capacities and champions in order to reduce its relevant dependence on third countries (primarily the United States and China). The European Commission clarified in its new digital strategy that "European technological sovereignty is not defined against anyone else" and that the "EU will remain open to anyone willing to play by European rules and meet European standards, regardless of where they are based".
Big Tech & Gatekeeper Platforms – The Digital Markets Act. There has been strong support by most EU Member States and the European Parliament on how to regulate the market power of tech giants using ex-ante rules in order to create fair and open digital markets. In the recently adopted draft legislation of the Digital Market Act, the European Commission put forward objective criteria that will allow the identification of gatekeepers and laid out a list of prohibitions and obligations (do's and don'ts) gatekeepers must comply with. Non-compliance can have severe consequences with fines up to 10% of global annual turnover. The draft legislation is expected to be hotly debated and amended by Member States and the European Parliament for at least two years before it enters into force by 2023 at the earliest. But as it can be already seen from the criteria, the gatekeeper regulation is likely to target mainly U.S. companies, and this will raise tensions with Washington and the new Biden administration.
Redefining E-Commerce Rules – The Digital Services Act. The EU General Data Protection Regulation (GDPR) has inspired many countries around the world on how they should try and protect the personal data of their citizens. Now the EU wants to take a first mover advantage and set the de-facto global standard on how e-commerce and digital services should be regulated. The Digital Services Act, a draft law presented in December 2020, aims to update the e-Commerce rules from 2000 and introduces new accountability and transparency rules for online platforms and other online intermediaries, mainly regarding the regulations of illegal content online and systemic risks. The DSA draft legislation might take longer to agree to than the DMA, so agreement and implementation of the rules may take us to 2024.
THE VIEW FROM THE UNITED STATES – DUNCAN NEASHAM, PRESTON GRISHAM AND TRAVIS BULLARD
Corporate leaders and the United States will re-engage its traditional leadership role with allies around the world. However, tech should not expect a repeat of the halcyon Obama years that gave rise to mega-internet platforms. Instead, they should expect increased regulatory scrutiny in the United States and the EU, continued tensions to navigate in the U.S.-China relationship and continued bipartisan and transatlantic attacks on their accumulated power.
What remains to be seen is how the tech industry responds—will its uneasy cohesiveness to stick together, despite its notoriously sharp competitive intra-industry tactics, hold to continue resisting government intervention, or will cracks form and the industry seek policies that are best for individual players? At the same time as they face attacks on multiple fronts, U.S. tech giants who have warily viewed the rise of China-based rivals in the rear-view mirror will likely see these players emerge larger on the global stage and even eclipse the traditional leaders.
Economic Recovery. President-elect Joe Biden has made it clear controlling the pandemic and rebuilding the economy are his number one and two top issues. Previous recipes for rebuilding have focused on entrepreneurial and small firm startup and growth. Expect to see both executive and legislative actions increasing capital access targeted to entrepreneurs, including federal R&D investments to promote high-risk, high-growth startups. That could include targeted tax incentives as well as workforce development packages aimed at upskilling the unemployed and the underemployed.
Re-Engage Globally. After four years of the United States pulling back from allies and international organizations, President-elect Biden has made no secret that he will re-engage the United States internationally. Although deep scars and skepticism about future commitments will remain, expect to see allies and NGOs welcome U.S. re-engagement. That includes the EU, which has all but publicly asked the United States to come back on the world stage after four years of China trying to fill the global tech leadership void around industry and international standards. Expect developments around reentering or reengaging around the Paris Climate Accord, EU-U.S. data flow agreement, USMCA, setting technology standards and a tougher stance with China over technology independence and AI dominance initiatives from President Xi's agenda.
Antitrust. Expect to see federal agencies' and U.S. state antitrust enforcement actions against the U.S. tech giants continue from the end of the Trump Administration into the Biden Administration. As multiple U.S. state Attorneys General have joined together to file suit, we are watching to see who is named to the FTC and to oversee the U.S. Department of Justice Antitrust Division. Combine that with agency leaders who have new, novel and powerful interpretations of existing U.S. law to go after tech companies – it spells trouble for big tech.
Data Privacy. The immediate focus for a Biden administration will be addressing Section 230 of the Communications Decency Act, addressing liability for platform technology companies on the content distributed as publishers. A new FCC head will have this immediate issue, as President-elect Biden and other leaders in his administration have viewed the current discourse on social media as a threat to democracy. Data privacy will continue to be led by efforts in California, notably CPRA and CCPA acts that will begin to expand into other states and likely to the federal level especially as ties to the EU continue to strengthen.
Digital Infrastructure. Universal broadband and access to 5G measures are already occurring and will continue under a new administration. Working from anywhere during the pandemic has elevated investment and immediacy as accelerated digital transformation needs touch all sectors. The FCC just awarded $885 million to address rural broadband via satellite expansion and auctioned $50 billion worth of C-Band spectrum laying the 5G foundation for the next decade. We expect to see further investment from federal, state and local government in these areas.
Climate Change. Tech companies have made tremendous commitments to fight climate change through their technology products and their company's business operations and spending power; they will be well-positioned to garner public praise and incentives to continue to exert leadership in this area. Tech companies are also well-positioned to gain business opportunities in other sector verticals that embrace energy savings innovations (such as cloud computing services, smart grid technology and agriculture technology).
Immigration. Despite news accounts claiming difficulty to reverse Trump-era immigration actions, we expect a Biden Administration to do so through executive actions. For the tech sector, this includes a reinstatement of H1-B visas for skilled workers, EB-3 visas for their spouses and qualified family members e.g. children, and could include portability orders that were instituted under the Obama Administration, and entrepreneur visas that the Obama Administration experimented with to help grow U.S. entrepreneurship. Likewise, student visas (including F1 visas for STEM students) and OPT capabilities expanded during the Obama Administration to help retain and recruit exceptional graduate students instead of making them return home to restart the visa process are also likely to return. Prop22 passed in the state of California, exempting gig economy companies from classifying workers as employees rather than independent contractors. We expect additional expansion in the United States for this proposition in a Biden administration.