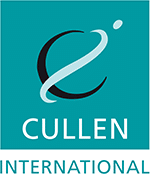 About Cullen International
Firm Description
Cullen International provides regulatory and competition law intelligence in telecoms, media, postal and the digital economy – covering developments across Europe, Americas, the Middle East and North Africa, as well as key trends across the globe.
For over 35 years, we have been providing comprehensive, neutral, unbiased, timely information that is trusted by industry and official institutions alike. We are widely recognised as the leading regulatory intelligence provider in the field.
Our subscription services consist of a unique range of alerts, monitoring reports, benchmarks and enquiries that are complemented by our training and custom research services. Our outstanding regulatory library contains over 30 years of source documents linked to expert analysis of events.
We are also regularly selected to carry out important research and studies for the European Commission and other international organisations, and we are frequently sought out to chair or speak at industry events.
For further information please see our Corporate Brochure here.
Key Clients
Cullen International is privileged to serve over 250 key market players and public organisations from over 90 countries – all with a serious strategic focus on competition law or regulation in the communications sector. These clients include operators, online service providers, broadcasters, manufacturers, national regulatory authorities, competition authorities and ministries.
Strategically situated in Brussels, we are the eyes and ears on the ground for our clients, maintaining essential close links with all EU institutions, national regulatory authorities and our solid network of national regulatory experts in over 70 countries.