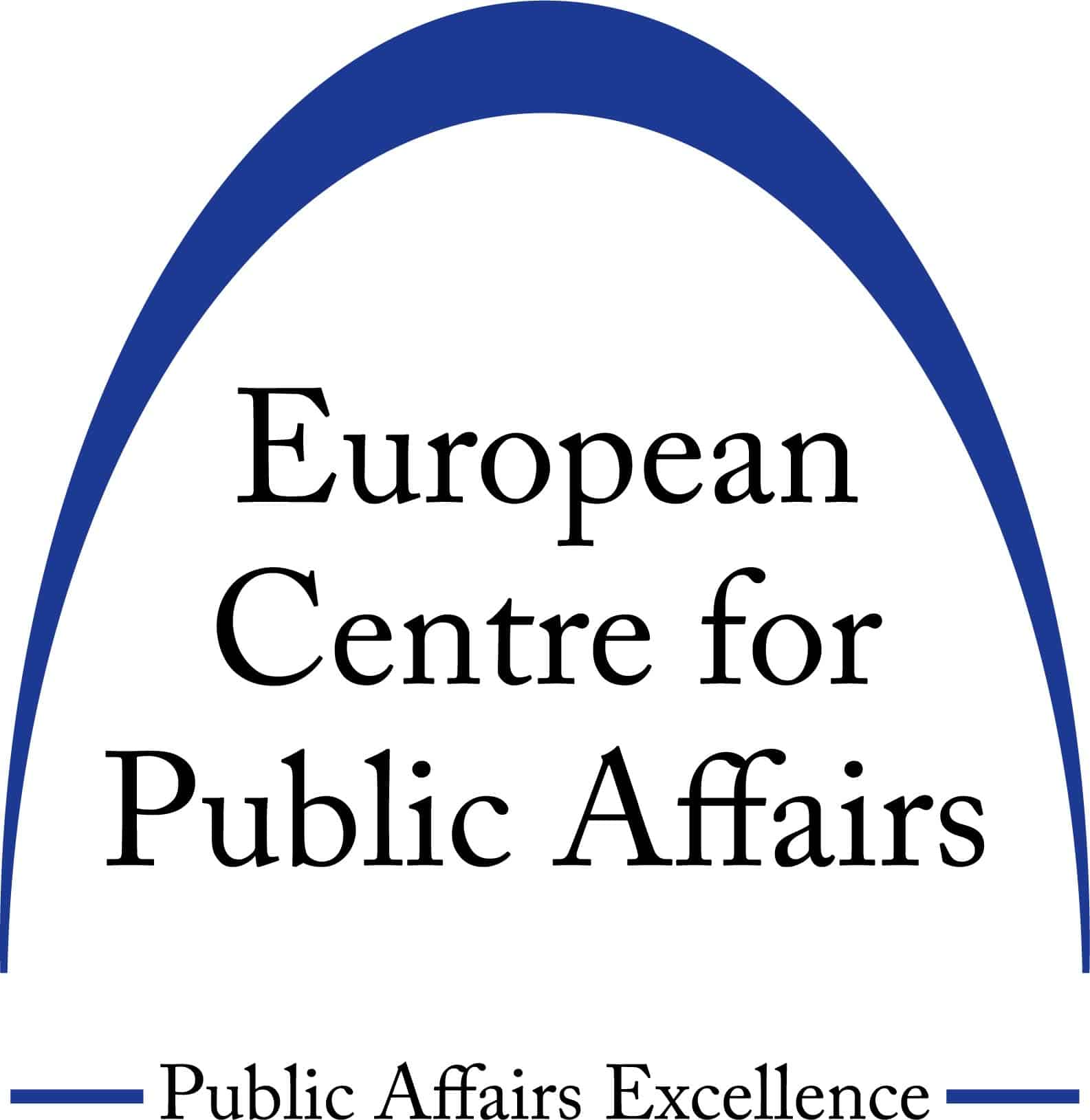 About European Centre for Public Affairs (ECPA)
The European Centre for Public Affairs (The ECPA) is a Brussels-based not-for-profit think-tank, whose mission is to promote excellence in public affairs through best practice sharing, professional development and dialogue between the various EU affairs actors.
The ECPA membership is primarily comprised of Corporates and Trade Associations, but also NGOs and Institutions, as well as Knowledge Partners (academics and consultants). In practice, the ECPA activities allow our members to:
"Share best practice": Our Corporate Circle enables our senior members to "stop and think" in small groups, discuss challenges facing their organizations/sectors in a safe environment and exchange best practice in managing these issues, whether internal or external.
Develop Professional & Organizational Skills: our regular one-day training courses are delivered by experienced public affairs practitioners and are limited in numbers to ensure the acquisition of practical skills across the organization and interaction between the participants. ECPA Members get priority seating as well as reduced training fee of 295 euros for a full day. The ECPA also provides dedicated "in-house" trainings upon request.
Acquire Knowledge: during our ECPA Insights, members have the opportunity to hear from external guests, including NGOs, the academic world, consultants and officials who share their latest insights from the world of public affairs and from their own sectors.
The specificity of the ECPA lies in the small size of all its events to ensure that participants are able to have a deep and fruitful exchange with one another.
Through this broad spectrum of activities and events, the ECPA provokes debate and improves understanding between business, NGOs, academia and institutions. The various events are open to all staff from member organisations, irrespective of levels and locations.
For more information on the ECPA membership benefits and events, please contact : Christophe Lécureuil, ECPA Executive Director (christophe.lecureuil@theecpa.eu).
For more information on the ECPA Training, please contact : Florence Ranson, ECPA Training Coordinator (florence.ranson@theecpa.eu).