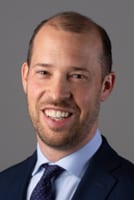 My Job
I advise companies and associations on their public policy strategies at EU and national level. I support them in understanding and managing EU regulatory issues – and advise on broader political reputation management to protect their license to operate.
In addition to my advisory role, I manage FTI Consulting's affiliate network in Europe.
My Experience
I started my career in consultancy about 10 years ago.
My Specialisms
My Proudest Achievements
The establishment of a payments trade association that has 12 founding members. We are about to be launched!
My Education
SDA Bocconi: Public management (Master)
University of Leuven: Contemporary History and European politics (Master & Bachelor)
My Languages
English and Dutch.
My Interests outside work
Travelling, sports, food & drinks, my daughter, etc.
My Favourite Brussels anecdote
The following did not happen in Brussels but is Brussels/EU related…and it may actually be more worrying than funny. Once I was involved in a pitch with my client in a European capital (which I shall not disclose further). One consultancy pitching, tried to convince us by saying that they have x-files on each politician, that contained all personal information (what car they drive, where they live, etc.). We of course said "no thanks"!