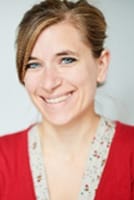 My Job
I currently head the Food and Consumer Goods EU Public Affairs practice at Interel EU. My role is to advise clients to design and deliver public affairs engagement strategies that positively impacts their business. Leading a team of five consultants, I ensure we provide seamless support to our clients, which is tailored to their needs and enables them to stay ahead of the policy curve.
My Experience
I started working in Brussels in 2007. After a couple of internships in trade associations, I joined Hill&Knowlton in 2008, rapidly climbing the ladder to become the acting head of the agri-food practice. In 2013, I joined cabinet DN to develop their Food & Health practice. In 2015, I decided to focus on the food & consumer sector and joined Interel to lead their Food & Consumer Goods practice.
My Specialisms
My Proudest Achievements
I started advising the European Plant-based Foods Association in 2008, when plant-based alternatives to dairy and meat products were a very niche market. It was hard at the time to get the voice of the sector heard in Brussels. But being small can make you fearless: we launched a campaign to raise awareness of the environmental benefits of plant-based diets when no one was talking about it and we persevered. Fast forward 10 years later, I am back at advising the Association and I am so proud when I look back at how we have contributed to changing the discourse on sustainable diets.
My Education
Master in European Affairs from the Political Science Institute of Lille, France
My Languages
French and English
My Interests outside work
I am a food lover. I love cooking for my family, for my friends and for my team. The food team Christmas diner I throw at home is my most sincere way of thanking them for the amazing work they do all year long.
My Favourite Brussels anecdote
Having been here 12 years, I have many anecdotes, but Brussels is such a small village, the protagonists would recognise themselves!