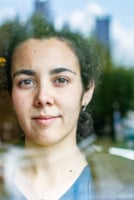 My Job
As Account Director, my goal is for our clients to be prepared for and have the desired impact on the policy and regulatory framework. I thus provide strategic advice with a view to not only building, but most importantly implementing impactful public affairs strategies – at European or national level (e.g. in France). I then assist our clients through every step of the way, from positioning themselves on a challenging issue to stakeholder engagement and political communication.
My Experience
I have over ten years of experience in EU affairs. I started my career in the extractive industry, representing the interests of the European Salt Producers' Association (EUSalt), where I developed thorough expertise in EU energy, sustainability and food policies. After a mission for the German-based NGO, World Future Council, on climate change policies and desertification, I joined the consultancy world as European Affairs Adviser of a sustainability-driven agency, Schuttelaar & Partners. I have had the pleasure to be part of Hague Corporate Affairs for the past 3 years and to diversify my expertise.
My Specialisms
My Proudest Achievements
My biggest achievement was to set up the multi-stakeholder European Alliance for Plant-based Foods (EAPF). First of the kind, the Alliance saw the light of day in 2020 and came to life with the support of a handful organisations from across the board (food industry and NGOs). In less than a year, it has grown to count 28 members and to be able to coalesce 90+ stakeholders for joint action on a major policy issue affecting plant-based food. I am now leading the team in charge of EAPF's advocacy.
My Education
Master's degree on European Affairs, Sorbonne University, Paris, France
Master's degree on Political Strategy & Communication, University of Kent – Brussels School of International Studies, Brussels, Belgium
My Languages
French, English.
My Interests outside work
When COVID is not around, I like to venture around the globe and in culture foreign to mine. I also enjoy wood working and reading everything politics or sci-fi (they can be so close).
My Favourite Brussels anecdote
Figuring out the exact number of Ministers in place in Belgium may take some time. If you ever fancy that.