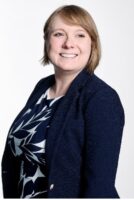 My Job
As a Director at the Brunswick Group Brussels office, I support my clients by building policy engagement strategies that help them achieve their goals. My particular focus area is Financial Services, including banking and insurance. I also have a deep understanding of several associated areas such as FinTech and sustainable finance.
My Experience
I have over 10 years' experience in financial services policy and regulation. I started my career at the UK financial regulators – the Financial Conduct Authority and the Bank of England – before moving to Brussels 8 years ago as a Seconded National Expert in DG FISMA at the European Commission.
Since leaving the Commission I have held roles at FinanceWatch and spent 3 years running the City of London's Brussels liaison office. Most recently I was Director of Group Government Relations at Barclays PLC.
I am passionate about building mutually beneficial relationships and using my experience from both industry and policymaker perspectives to develop creative strategy and policy solutions.
My Specialisms
My Proudest Achievements
One achievement would certainly be leading the relaunch of the City of London Corporation's Brussels office. When I arrived the office had been reduced to one member of staff. I was able to rebuild the team through expanding the office to 6 people, increasing our events programme from 2 a year to an average of 2 a month, which ultimately helped to establish the office as a key resource for the UK financial services industry during the difficult Brexit negotiation process.
Another personal achievement I am very proud of is completing my BSc in Psychology part time via the Open University whilst working full time. It was hard work and often difficult to get to the end of the working week whilst knowing that my weekend was going to be full of seminars and essay writing! But it was worth it in the end as I finished last year and was awarded First Class honours. I'm looking forward to my graduation ceremony later this year now that COVID restrictions are easing!
My Education
MSc Public Policy – The University of Glasgow
BSc Psychology – The Open University
BA Politics, Philosophy and Economics – University of York
My Languages
My working language is English. I am also always working to improve my French (although progress can feel slow at times!)
My Interests outside work
I am a self-proclaimed foodie and enjoy spending my time eating my way round the restaurants of Brussels with friends. Please do let me know what your best tips are!
I also love to read although I have a bad habit of starting multiple books at once (I currently have 3 on the go). I will read almost anything, but crime and psychological thrillers are my guilty pleasure!
My Favourite Brussels anecdote
I was once invited to dinner at the Japanese Ambassador's residence. This was a huge privilege. After finding out that I was Scottish, the Ambassador insisted that we all retire to his longue after dinner to sample his whiskey collection – a real treat!