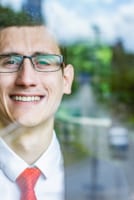 My Job
At Hague, I support clients to translate EU legislative developments into opportunities; thereby enabling businesses to consolidate their position and gain a competitive advantage whilst mitigating risks. I enjoy defining the most effective advocacy strategy to reach the clients' objectives while supervising its implementation.
My Experience
I have 10-year experience in European Affairs, with a combined focus on EU policies, sustainability and funding schemes.
I have started my career in EU trade associations (CEEV, CEFIC) before joining the consultancy world. As a consultant, I have supported clients in fields ranging from energy, agriculture, health and digital policies, enabling these to shape EU regulatory frameworks whilst benefiting from EU funding opportunities.
At Hague, I oversee advocacy programmes on EU sustainability, agri-tech and health related issues and manage the EU funded projects' account.
My Specialisms
My Proudest Achievements
My proudest achievement relates to having actively participated in the establishment and the consolidation of the Hague EU Affairs Office in Brussels. A journey that started in 2018, and which successfully continues with a team of passionate colleagues and great clients.
My Education
EM in European Affairs and Communication (IHECS, BE, 2012)
MA in Political Science (UCL, BE, 2011)
My Languages
French, English.
My Interests outside work
Drums player and half marathon distance runner. I also like to wander in the woods with a camera in my hands.
My Favourite Brussels anecdote
At the beginning of my work experience, I met with Kristalina Georgieva, the former EU Commissioner and current IFM Director General. It was a brilliant conversation. This is the privilege of our work: Daily interaction with unique people.