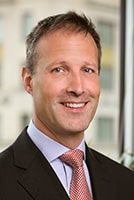 My Job
I have lots of fun working with our teams globally helping clients navigate political & regulatory intricacies in Addis Abeba, Beijing, Brussels, Dubai or Washington as they impact their business.
My Experience
Currently splitting my time between Brussels and Washington, D.C., I have worked for more than 25 years on policy issues and with governments in Africa, Europe, India, the Middle East and North America, helping business leaders anticipate and navigate public policy challenges to protect and enhance their license to operate. My experience at the intersection of public policy, government relations and strategic communications spans the aerospace, agriculture and food, energy, defense, mining, public health, pharmaceutical and tech sectors.
My Proudest Achievements
Getting France to back and financially commit to the Global Alliance for Vaccines and Immunization fund after French Minister Bernard Kouchner refused to support GAVI.
My Education
University of Cambridge (UK), LLB Hons
University of Bonn (Germany), Konrad Adenauer Stiftung Fellow, European Security Studies
Georgetown University (USA), MSc in Foreign Service
University of Buckingham (UK), BA in Politics, Economics and Law
My Interests outside work
Fun? What is that ? Well, you can find me puttering around on my Royal Enfield Bullet when I'm not losing myself in yet another great book…
My Favourite Brussels anecdote
Talking on the phone to my brother overseas and swearing as water splashed up my calf and hearing him say without losing a beat "Ha! Another one of those infamous Brussels' cobble stones, right" … that inerrable experience that any pedestrian walking the streets of this lovely city will relate to!