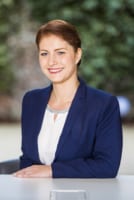 My Job
Being a forecaster by trade, I look after our clients' interests in the sectors that push the boundaries of the modern economy, such as artificial intelligence and digital finance, and help them understand the broader context of the EU's policy, its positioning in the global trade and geopolitics. My territorial expertise covers Central and Eastern Europe.
My Experience
Following an early academic career in the geopolitics of Central Europe, I spent nearly a decade forecasting political risk for the same region. Starting as a researcher composing risk indexes at the Economist Intelligence Unit in London, I later joined Eurasia Group, focusing on political risk analysis and risk forecasting. My clients were mostly in the financial sector, but also telecommunications, transport and energy. In 2013, I joined Teneo, expanding my regional coverage to Western Balkans, Ukraine and Russia. With Teneo's geographic expansion, I moved to Brussels in 2015 and gradually shifted my focus towards EU-level policies and political issues.
My Specialisms
My Proudest Achievements
Organizing Slovakia's presentation during the 2002 NATO summit in Prague, when my native country became a member of the alliance. I was still an undergraduate student at the time and, with a team of colleagues, we pulled together a worthy presentation on a shoe-string budget within a near-impossible deadline.
My Education
EMBA, Vlerick Business School, Brussels, 2018-2019, thesis in Virtual Teams Management
Ph.D., Kings College London, 2007-2014, thesis in Geopolitics of Central Europe (published as The Idea of Central Europe by I. B. Tauris in 2018)
M.Phil., St Antony's College, University of Oxford, thesis in Russian and East European Studies
Bc. in International Relations and Diplomacy, Matej Bel University, Banska Bystrica, Slovakia, thesis in Classical Geopolitics
My Languages
English and Slovak.
My Interests outside work
I am a science junkie. My favourite show is Through the Wormhole and my top podcast is The Infinite Monkey Cage.
My Favourite Brussels anecdote
Too many! Brussels is a small place. I visited 'The Bubble' for the first time as a student  in 2001 and two decades later, I still hang out with the same crowd, though older and wiser. Be kind because you will encounter the same people again and again in various capacities over the years.